This is my very first attempt to paint with acrylic colours on my nails! It isnt perfect but it certainly is very fun to do!
I painted with my Kleancolor Concrete Gray as a base.
It does not lean to blue as much as China Glaze Metro collection's Concrete Catwalk. I should do a grey comparison soon! Applies nicely, 2 coats for a good finish, if not one can make it too... Just be careful.
Sigh, I filed my toes one evening and clumsy me filed some nails here. Hence the marks.
Still not too careful with my brush! The black lines got a little too thick that what I needed and I also diluted the white too much on one instance!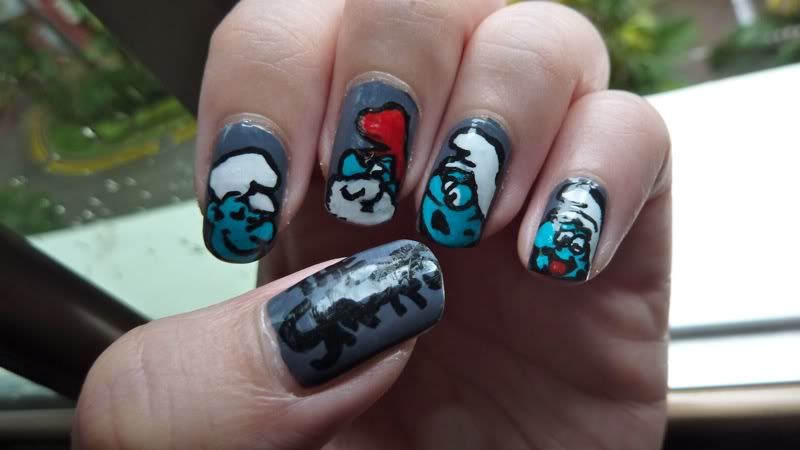 The grey coincided a bit with the black. I could have chosen a brighter base and maybe even enlarging the drawings too! After I was done I googled to see how others have interpreted the Smurfs on their nails and boy, I felt a little ashamed HAHA!
More practise is needed! Any suggestions on what to paint next? :D
<3