In case you were wondering where I went to, I was prepping for the launch event for SpaRitual Spring Collection- WATER that happened on 1st Feb 2012.
It was a great success and I am thankful for the guests who turned up!
To cut the story short, I prepped my nails, all decked out in the wonderful colours (6 of them, if you dont already know) with some added nail art to spice things up.
Plus, I have seen quite a lot of US bloggers had the full swatches up anyways... so just to play things up. I hope you dont mind!
Photo-Spam: Beware!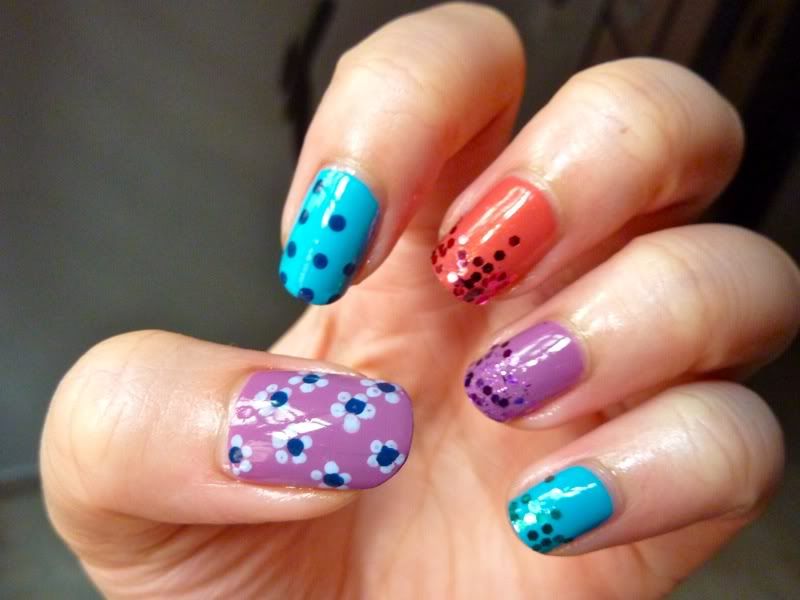 L-R: Ripple Effect (base) + Lucid (pastel lilac creme) + Undercurrent (dark blue creme), Ebb & Flow (base) + Undercurrent (dark blue creme), Hidden Reef, Lucid, Ebb & Flow.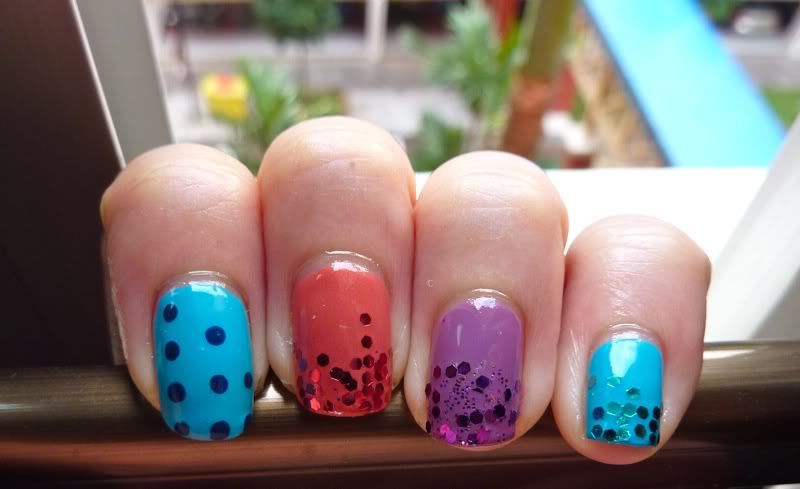 Dotted them on, liked the contrast, made Ebb & Flow less 'neon' on its own.
The glitters I added on for the remaining shades helped to pull the colour out more and adds some pizzazz to it.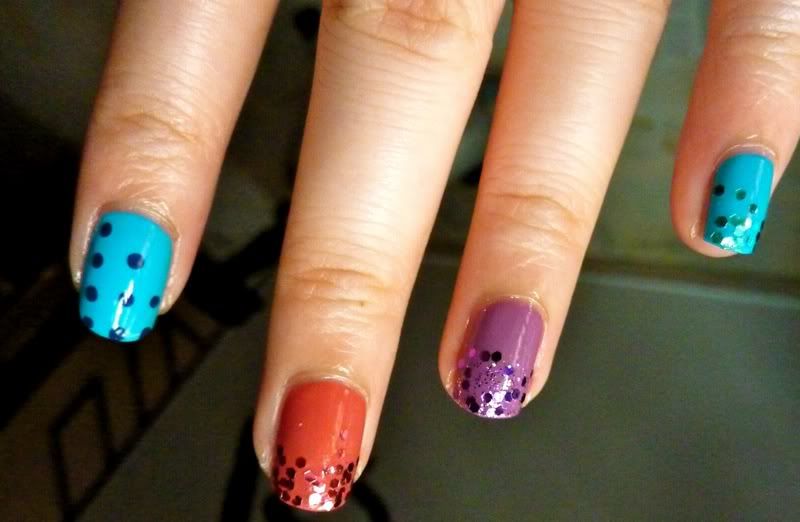 The shimmer in Hidden Reef is stronger than that in Deep...
Reef is a lovely coral that has both pink and orange... very unique, almost similar to Essie's Your Hut or Mine (which I happened to have).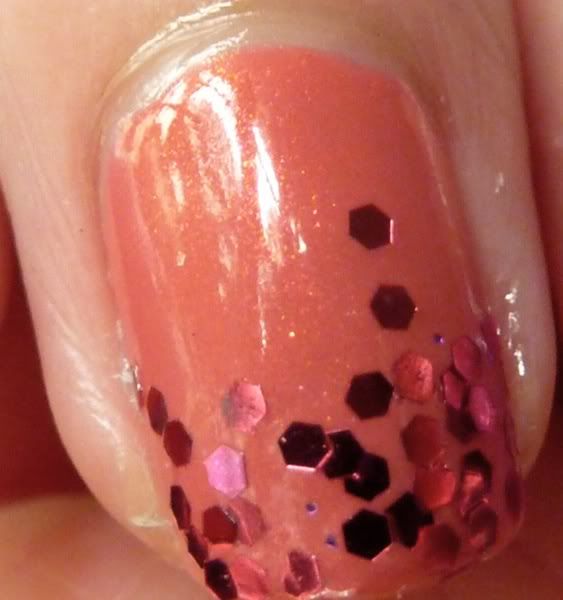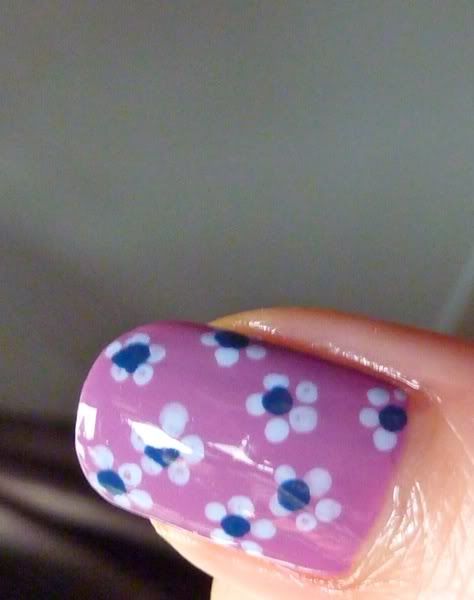 I would like a dress or fabric in this print and colour....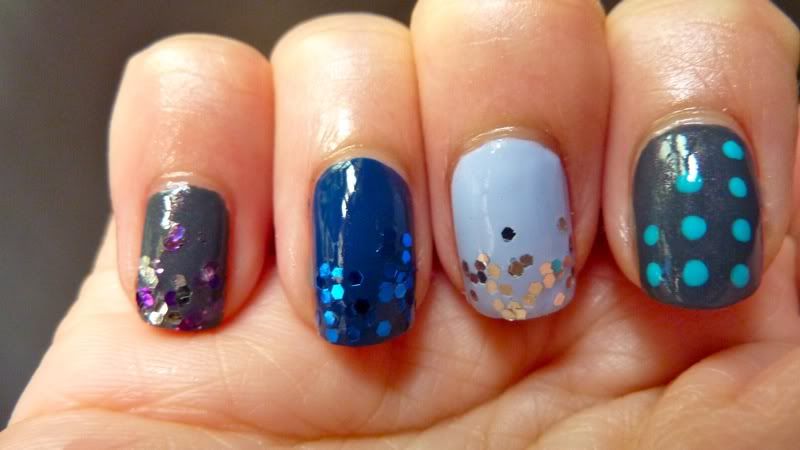 L-R: Deep, Undercurrent, Lucid, Deep (base) Ebb & Flow (dots).
I love Undercurrent so much. Totally different feel from Orly's La Playa which I equally love for the navy...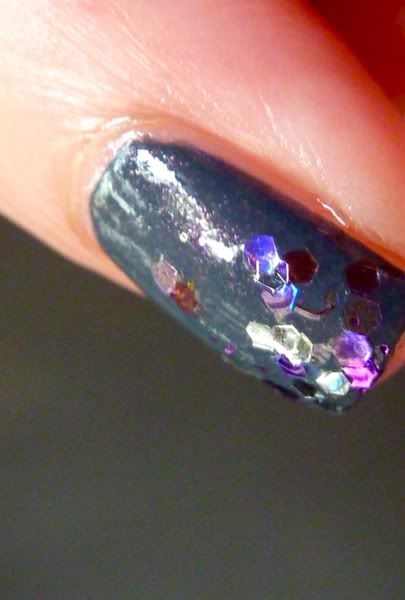 Pretty disappointed with this shimmer, looks so good in the bottle. But the darkness of the grey seemed to drown out the purple pink shimmer...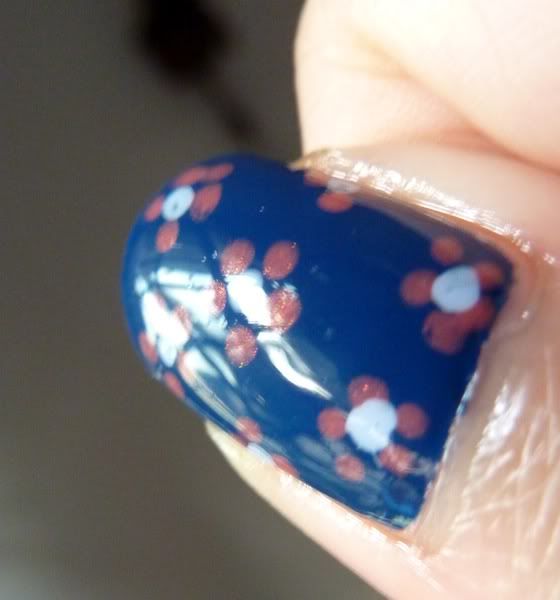 Shimmery petals of a flower :P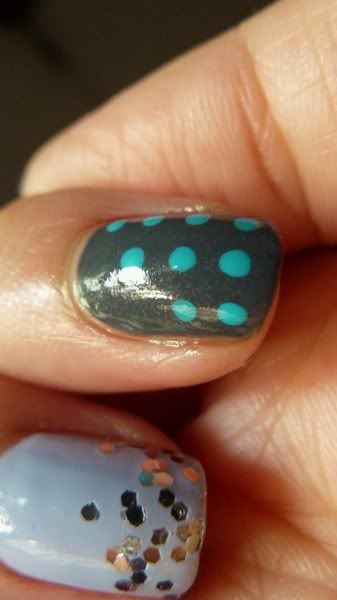 I prefer Sacred Ground from the SpaRitual Wilde Collection to Deep...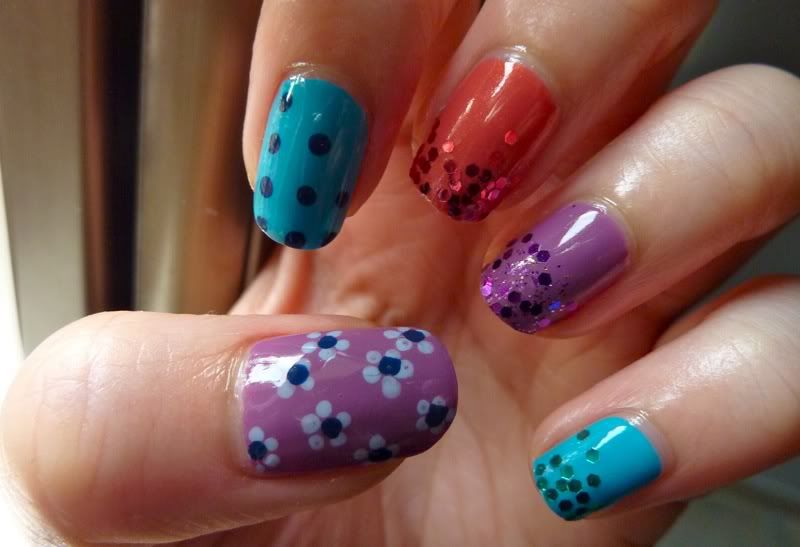 Overall, Left hand wins!!
Application was watery on first coat but when you see it drying the colour shows much stronger (making it seem more opaque than watery at first glance). Two - three coats for perfection, especially the pastel based ones.
The shimmer ones are no problemo ones... :)
Ebb & Flow gives you blue fingers, even with base coat, so if you dont mind then go ahead. If you do, do a double base coat and then gently do filing after polish removal!
Good luck!
I love the colours in this collection very much. However, Im more looking forward to the Earth day DUO, Gold collection and Pigment collection coming up this March - June!
You may get SpaRitual products from:-
- email your orders to SpaRitual@goldiangroup.com
- collection at My Life Store showroom (Wintech Centre, #08-04)
or
or purchase them on
:)