Wow. I have been doing so many filler posts this past 3 months, ever since I blogged a long one about VIBE lacquer store opening. That's in April. It is July now...
I am gonna catch up with the pictures and my own happenings. Bear with me!
This is a really lovely look I created with three polishes and my trusty cheap Daiso black nail art liner.
OPI Pretty at the Premiere (lovely, shimmer red, applies well!)
Nature Republic's blackened silver foil polish
Color Club's Revvvvolution! black holographic polish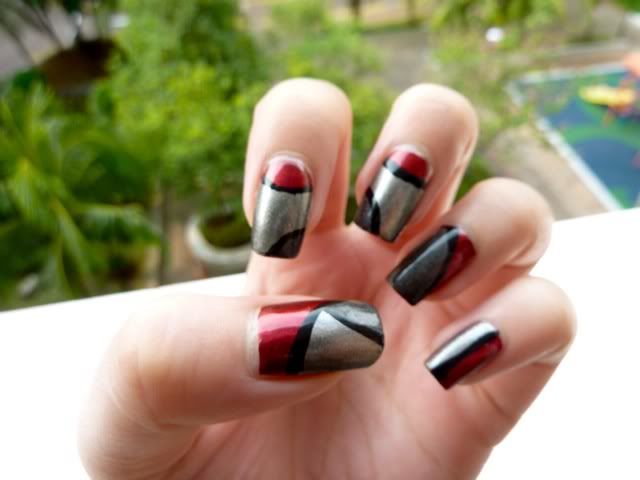 Done somewhere end of April cuz I wore it when I turned in my thesis for my Bachelor of Social Science- Sociology. Heh. Didnt do well for the paper but I am finally graduating! My ceremony is at the end of this month!
Love the play of 'textures' in the polishes I've used, although my execution could have been much more precise and neat :) Might try this design again soon!
Do you like it?
p.s Aishah I have emailed you back cuz I didnt get your email! LOL confusing eh? :/