Applauds Chanel's team for bringing me two lovely lovely lacquers that just keep making me lem. LEM.
I have been to the store to swatch them TWICE, on two separate occasions, almost weeks apart.
As we speak, Noel collection for Xmas has hit Singapore's shores now and Im still thinking about dear Peridot and Graphite.
Here are the swatches I did over my OPI Here Today, Aragon Tomorrow... Suede.
They matter, cuz graphite does looks different layered (heavily) over it.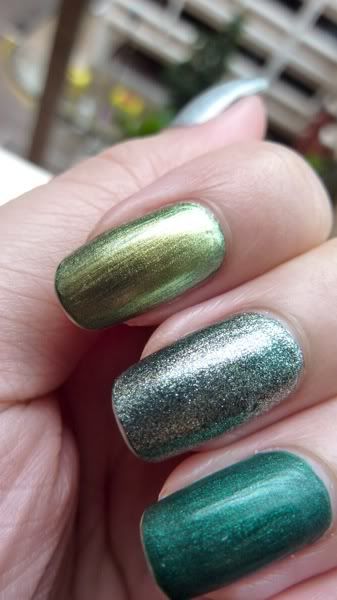 I am pretty sure Peridot's green edges got a greater kick from this layering.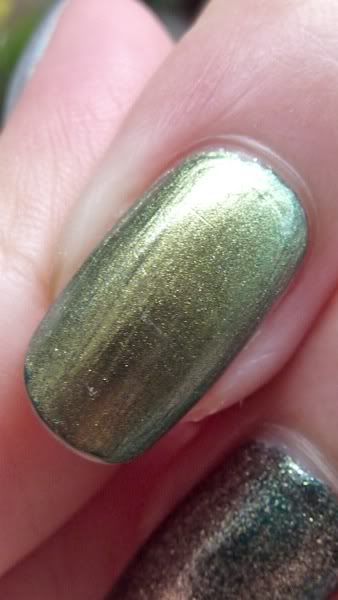 I am also looking at Jessica's Peacock collection that had a great looking duochrome with a hint of blue in the gold/green colour shifting lacquer... yummy. Peridot lemming therefore, is put on hold.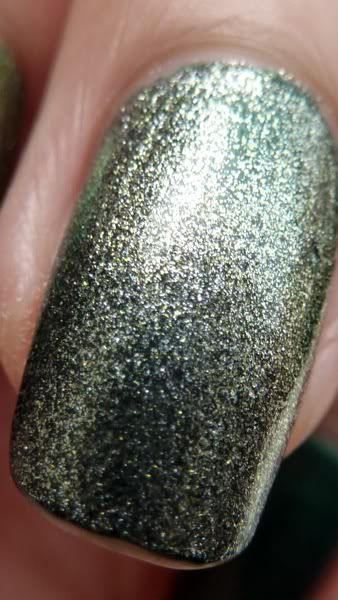 Here is magnificent Graphite. A totally chic, luxe lacquer shade that looks even better layered. Hmmm.
I was working on a pair of hands that already had Graphite on them and spruced up her lovely long nails with black studs and crystal bling. Total rock chic drool worthy. And staring at close range her nails, made me want Graphite....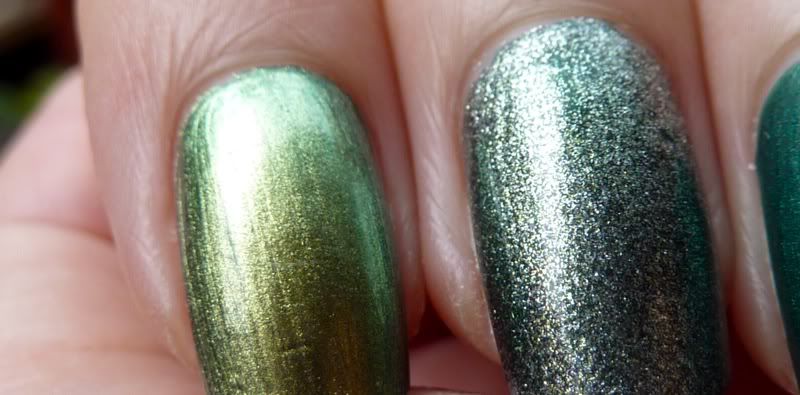 So. TELL ME WHAT TO DO.
Last I checked these lacquers are still in store! :D
<3 muchos besos when u do!