Japanese and now recently, Korean cosmetics are gaining popularity in Singapore. And my previous impression of them would be the frosty, shimmery eye shadows in hues of baby pink and powdery blue/purple... Hmmm, not exactly what attracted me.
And boy, was I wrong.
After checking out some Beauty Bloggers' posts on the latest Fall Collection from Shu Uemura, I was hooked. Mainly due to the beautiful palette. :D Here's a look: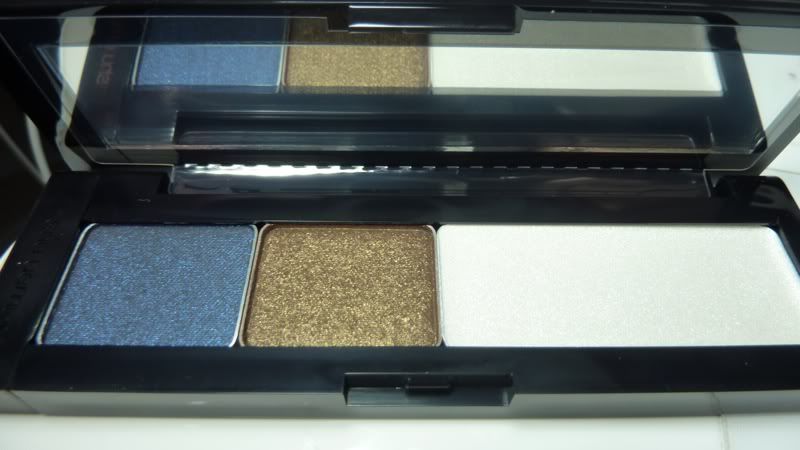 Here are the eyeshadows and highlighter I bought :D
I love the midnight blue shadow the most!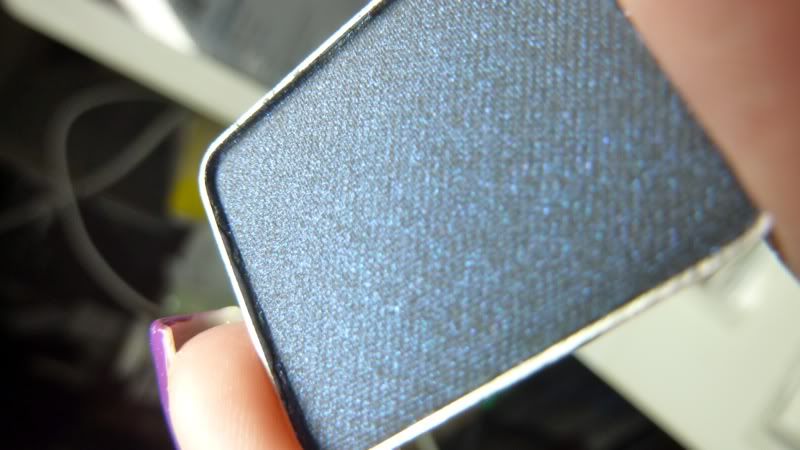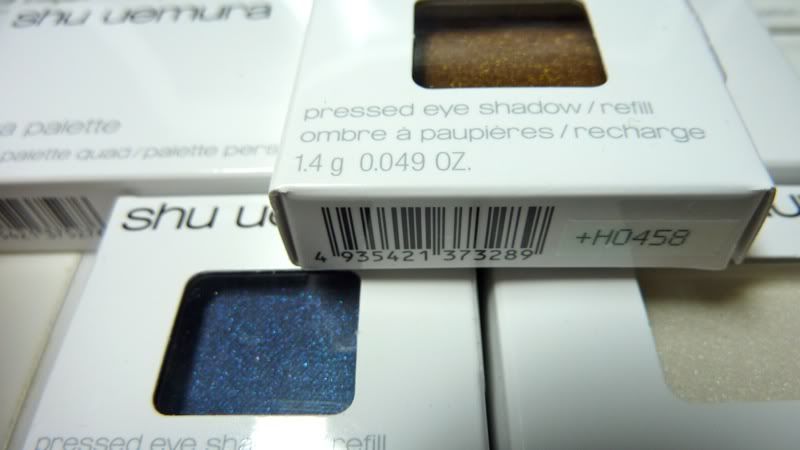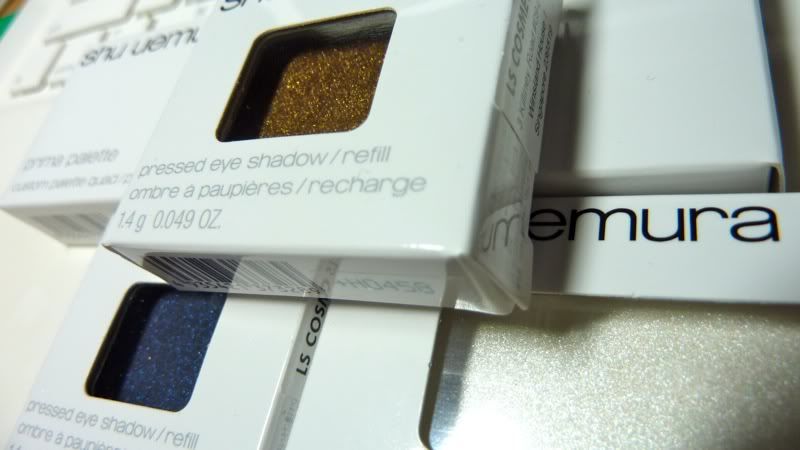 I love shimmery sparkles in a dense coloured base for my eyeshadows... :D I have swatched them at the store prior to purchasing. And I havent used them yet! Just been admiring them in the beautiful nifty palette.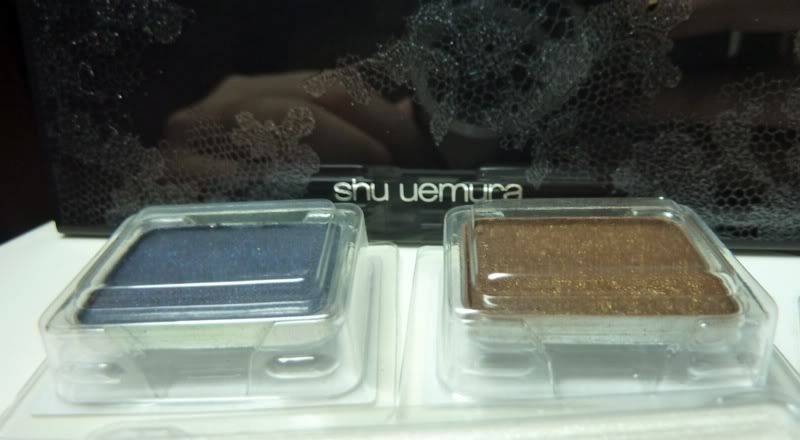 Here's a really unflattering photo of the cream highlighter! :P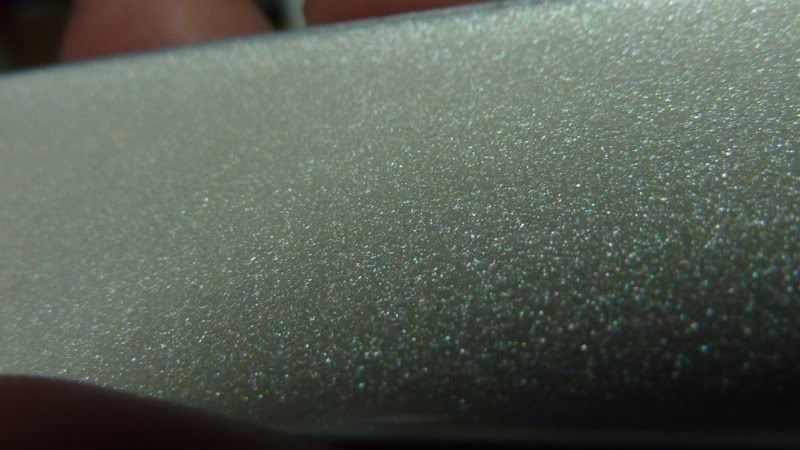 :P
Have you used Shu Uemura products before? Are there any you think I must have?