Happy 2012 dear all!
To kick things off, I am here diligently clearing my backlog of reviews and photos :P I have 2 days off work and such makes time precious, and pleasures rare.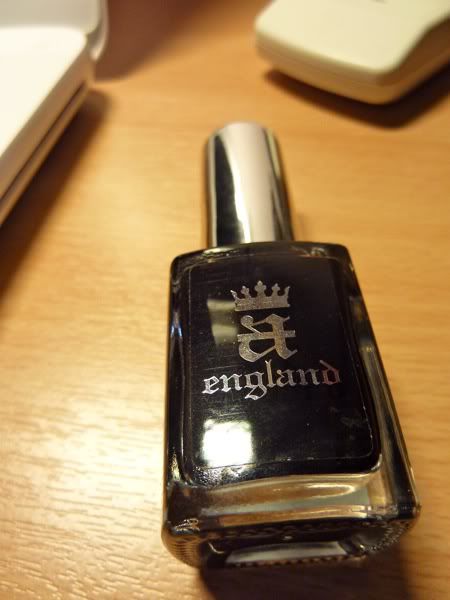 a-england: a very themed brand of nail lacquers, with a not-so-extensive variety but very strong character. pun intended.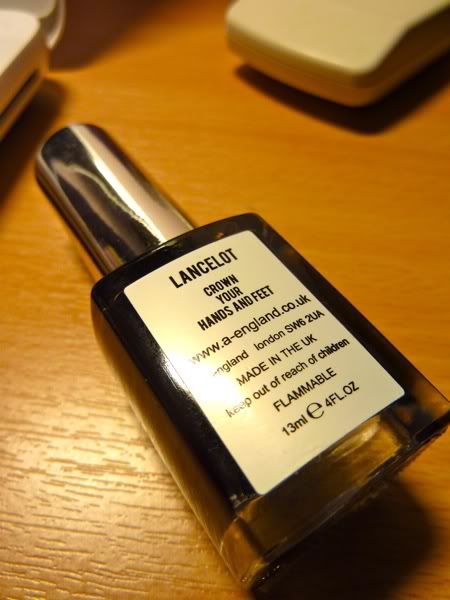 packaging isnt in the most luxurious of forms, simple stickers pasted on a squared bottle with a round silver cap.
to crown my hands and feet with its smooth lacquer does add points to it.
Lancelot:
who had an affair with Elaine, thinking she was the Queen
Guinevere, subjected him to madness & etc.
Very dark, broody knight. Mysterious in his mind and wanderings.
some say dirty. murky.
bloody?
(one coat on the left half, two on the opposite side)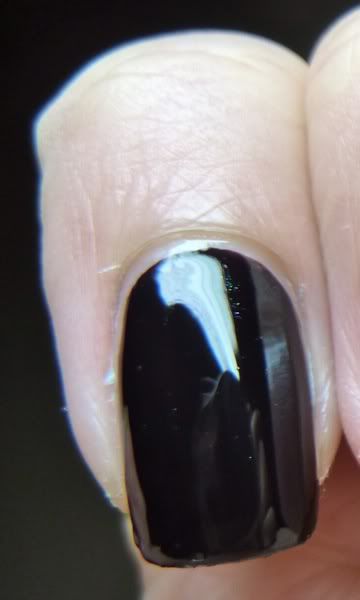 application was precise, brush was good, lacquer was a tad thick that caused the frustrating bubbling.
even after 3 separate manicures with Lancelot.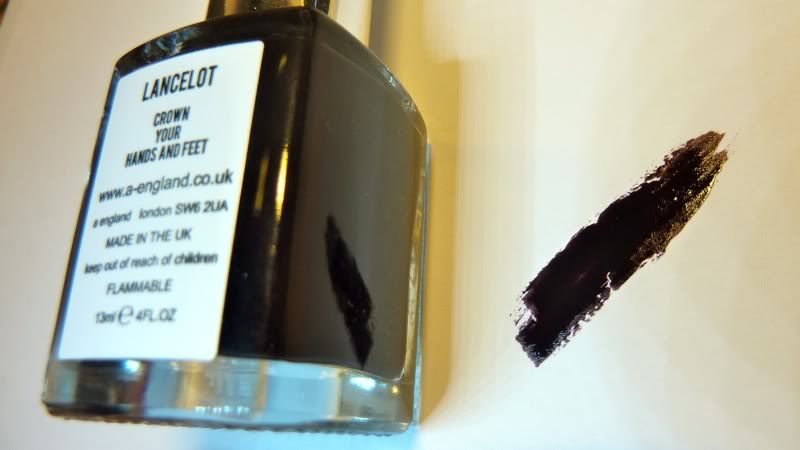 it isnt black, but a deep wine liquid dries glossy.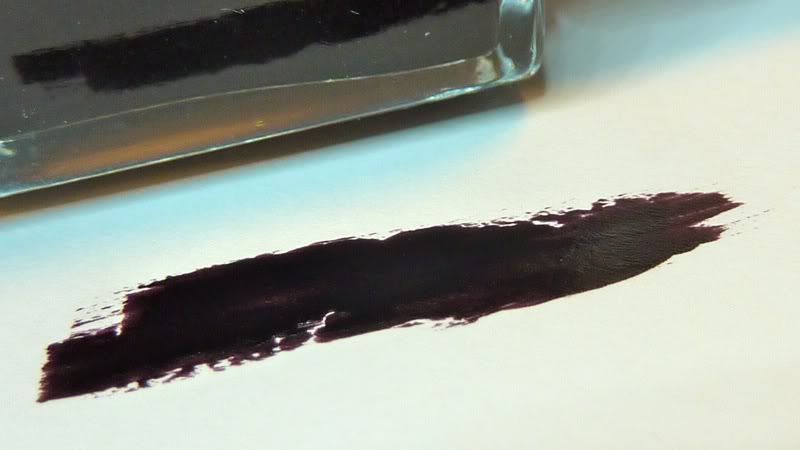 leaving his mark behind.