Golden Rose is a European brand of cosmetics and they do pretty decent polishes. I have three of their polishes, essentially glitters in a clear base that I've come to add in other glitters to franken :/ But #phail.
Now they can be found at Watsons in Singapore and I sieved through the buckets to find a colour and finish that catches my eye. There was a one for one promo and I snapped up 4 polishes that day.
Im reviewing two of them in which I bought a backup for one of them. You will know why ;)
First up, a look at four polishes that seemed to belong to the same category.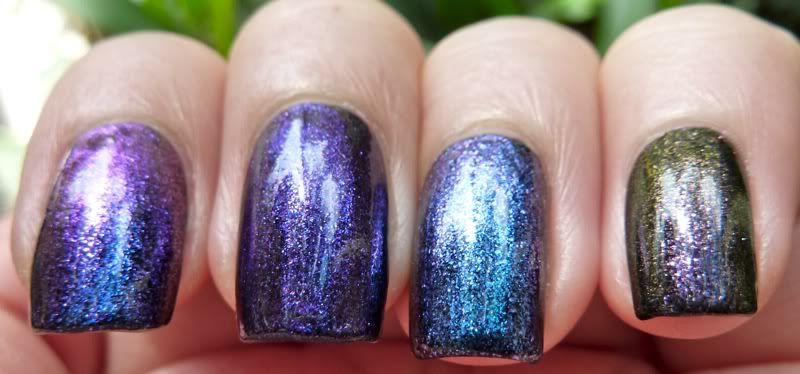 L to R: Golden Rose 55 Frosted Purple, Golden Rose 54 Medium Purple, Sally Hansen DVD, Color Club Alias.
Names of GR are from the USA website, according to the number on the bottle.
I like how GR 55 has more pink and blue than DVD. DVD is more cool toned and a not so defined duochrome touch to it than GR 55.
Alias is totally different on the nail with the green and gold peeking through. It's a tad similar to Orly's Space Cadet. Just a tad.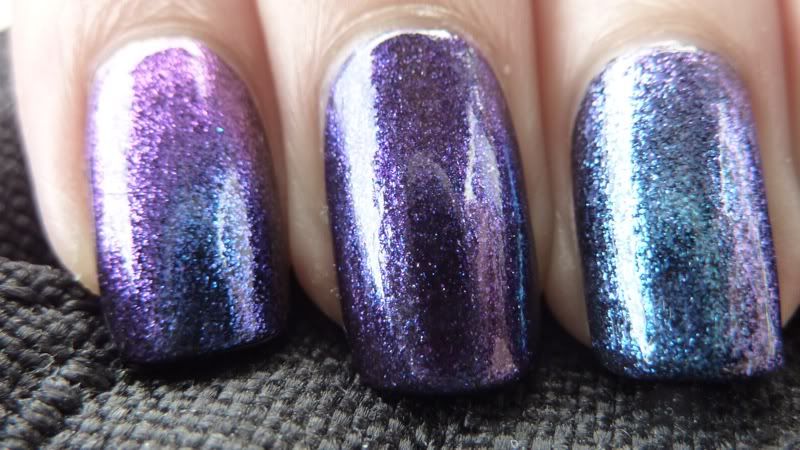 I layered them all over black since the GR one looked a tad sheer.
GR 54 is not a duochrome but reminds me a lot of Zoya's Mimi. Scattered grainy little specks of pink, blue and deep purple, the last being the base n dominant colour.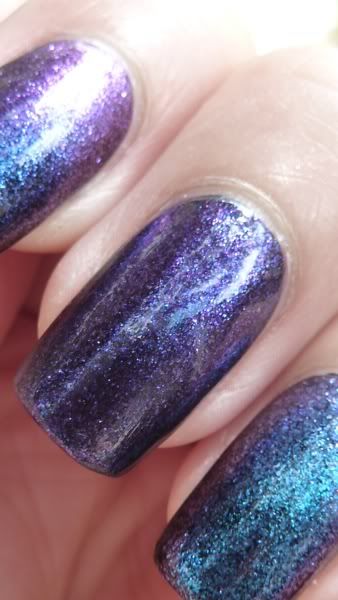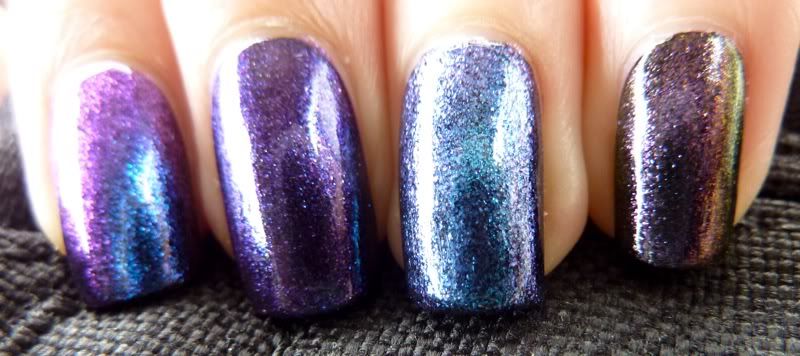 Happy to report no dupes or even close matches here! :)
Which do you like? Im impartial!