Im so ashamed but these photos caught the best of the multichromes that these Nubars have. I have shown them earlier in a post but here's more like I promised...
Yes, major tipwear. Im sorry I havent had good time/energy (EXCUSES!) to sit down and give myself a fresh coat(s) of paint.
I dont usually push back my cuticles or do any soaking before I give myself a manicure. I jus remove and paint again. LOL.
Work does take a toll on my nails. And wrapping tips with top coat do help to lessen top wear... in this case, I was pretty lazy (sloppy, more like it).
*embarrassed*
But you will forgive me for the lovely colours rightttttt? :D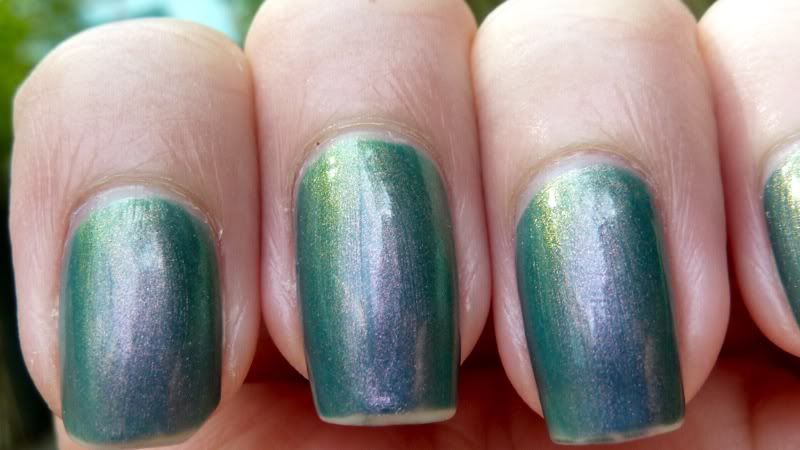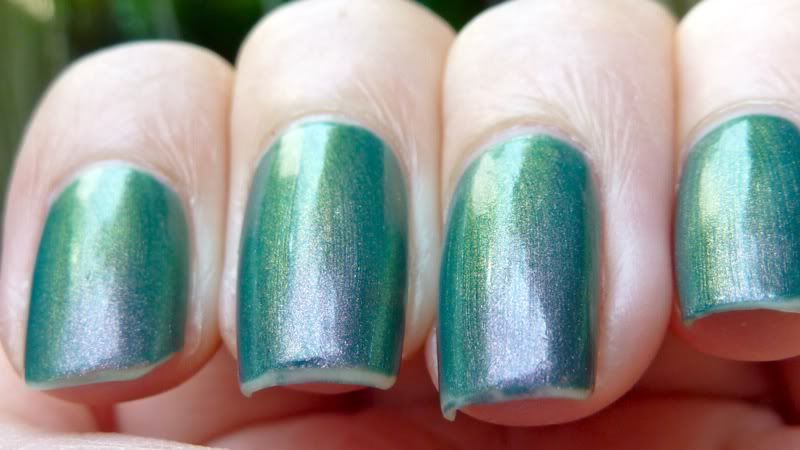 The lovely yellow shows up alongside the green, purple and indigo base...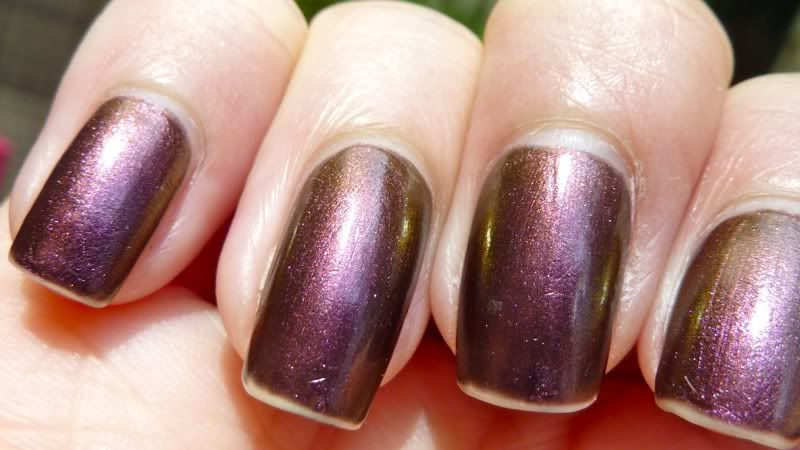 Also a golden hue pops out of this almost shimmery (a la Cosmix FX by Orly) kind of duochrome...
The brown also shows up here.. It's like Space Cadet without the green?
Vampy duochrome, me like.
On a side note, my nails are thick. LOL. Which makes wrapping tips a little tougher...
Loving these heels :)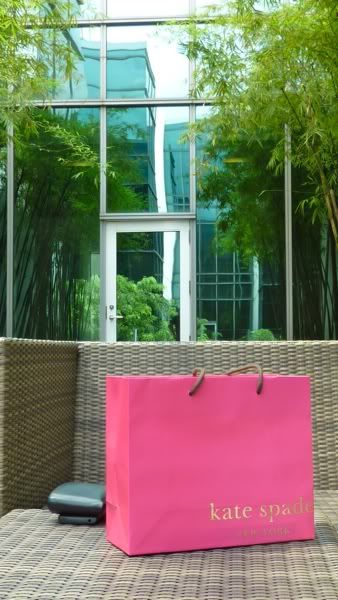 And this surprise gift :)
I might do a manicure inspired by the colours in these last 2 photos... :D
I havent been out in the sun for some time now... That's cuz Im working 6/7 of the time! Indoors, at the spa.
*breathes deeply and feels the sunshine*