Decided to show this first, since I have another comparison post coming but the names of the polish escape me.
This is the very precious to me OPI Movin' Out polish, which looks really pinky and frosty in the bottle but is a gorgeous multi-chrome with sparkles over a dark base.
I used this over my thumb and over Wet n Wild Black Creme.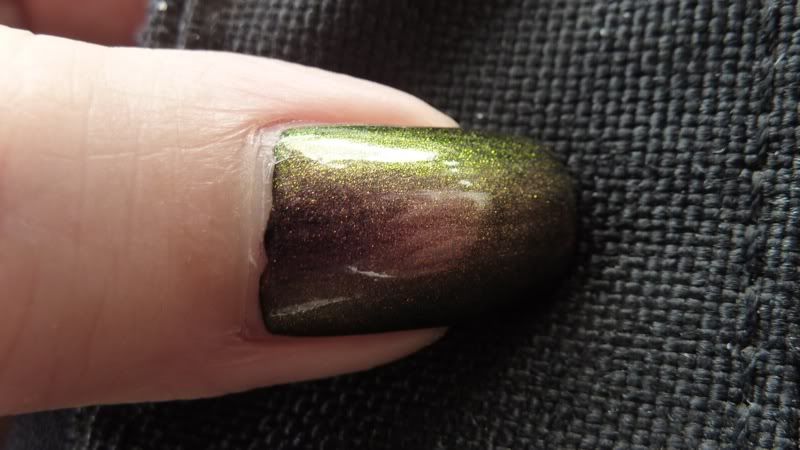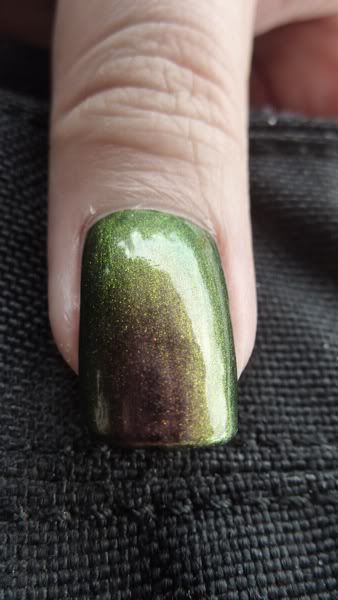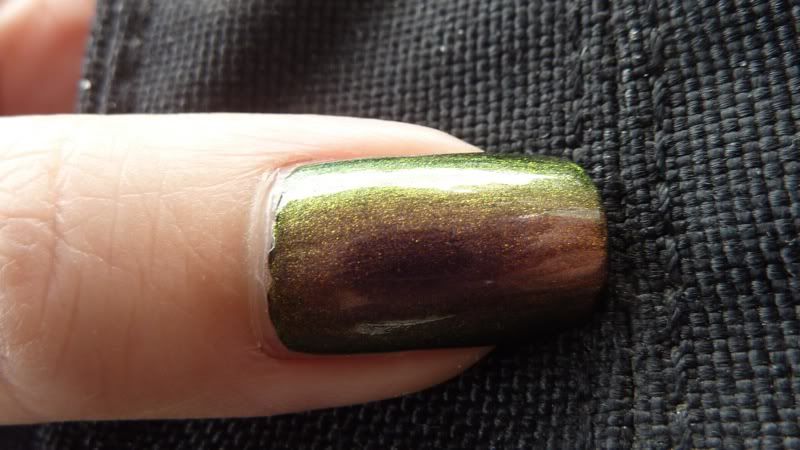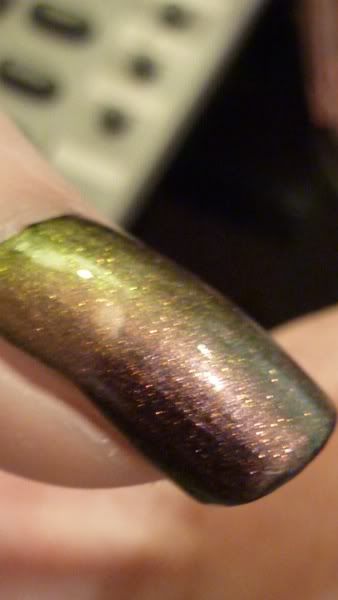 See the sparkles when blurred?? They glisten in the sun!
You can see a peak of the other 4 others that is in the q for the comparison post...
Orange, green, gold, olive...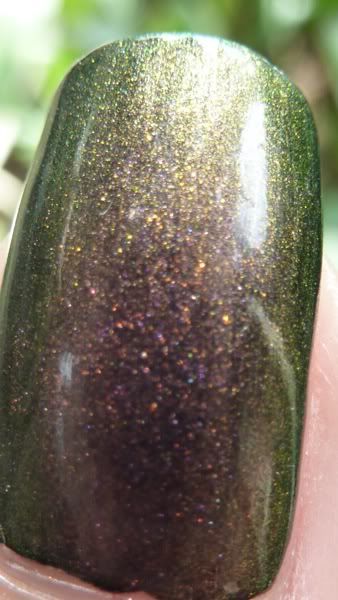 Purple too...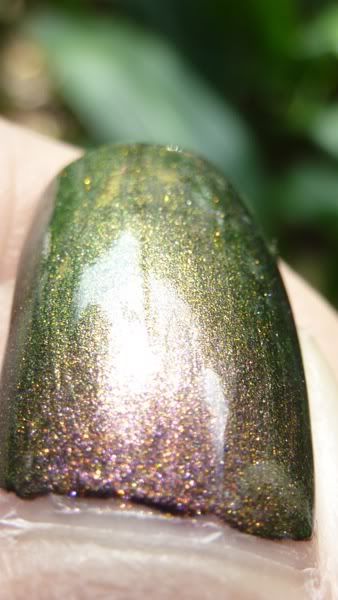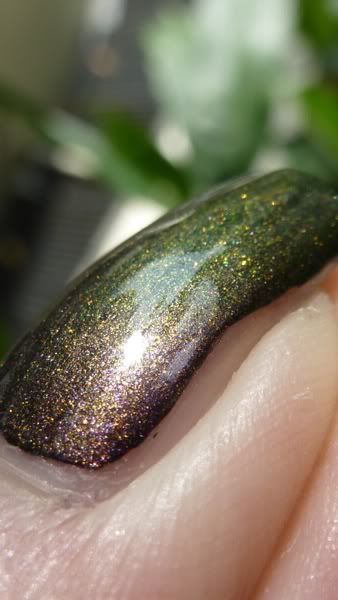 Quite like a little nice beetle back in this last photo, eh?
The polish isnt b3f so it smells a little unpleasant, but it applied quite nicely. This is 2 coats of Movin' Out over the black polish.
Thank you for scrolling through! :P
10 days to SpaRitual Nail Care Defined Workshop 2011!