I have been off the radar recently and this aint good. However, before I found myself a full-time job (also known as) a career, I was offered a facial treatment to ease the flaky skin away, in preparation for a SpaRitual media workshop.
It was the first time I did a facial at a Spa and boy, it was fun!
I took a quick photo of the before: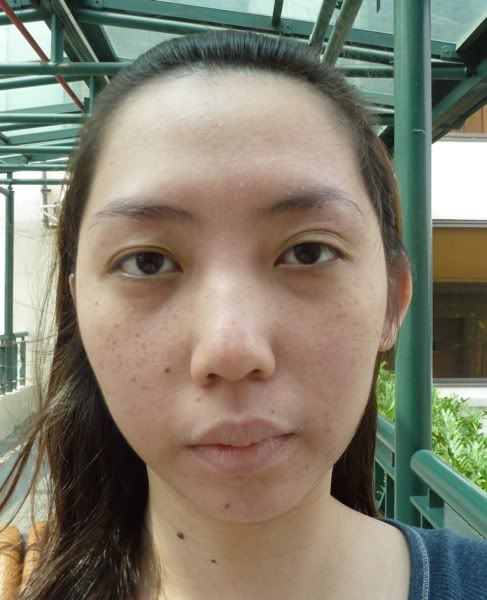 I merely washed my face before I got out of the house that morning, no skincare products applied.
Dry, flaky and pores pretty much clogged.
The Spa uses Kerstin Florian (http://www.kerstinflorianusa.com/) items and for my customized facial, the products used were:
1. Cleanse
- Rejuvenating Cleansing Gel
- Rehydrating Neroli Cleansing Milk
2. Tone
- Rejuvenating Thermal Tonic
- Aromatheraphy Rose Water
3. Treatment
- Correcting Hyaluronic Serum
- Clarifying Serum (used after extraction to treat blemishes)
- Capilar Essence
- Organic Aromatherapy Calm Mind (part of the pre-ritual)
4. Moisturize
- Rejuvenating 24-hr Moisture Creme
5. Eyes
- Rejuvenating Eye Creme
For my body:
There were gentle hand, foot, shoulder, back and scalp massages..
- Myrrh Nail Oil (which I bought eventually to treat my fungus-ridden toenails :( )
- Krauter Fub Balm
6. Spa Sun
- Sun Protection SPF 30 for face and body
It was all in all a treat. Good products with great skills of the therapist gave my face a new lease of life.
Here is how I looked after: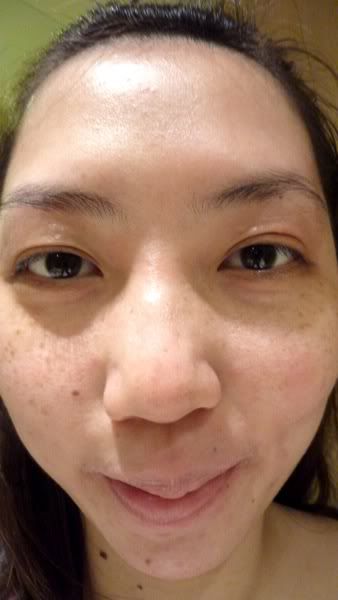 I have milia seeds on my eyelids and she attempted with my strong approval to get rid of them (safely). Not too bad :D
I looked much happier and I felt much better!
See the open milia seed? It healed in a few days, it is still there but much smaller in size. This milia used to give me triple eyelid when I had drier eyelid too.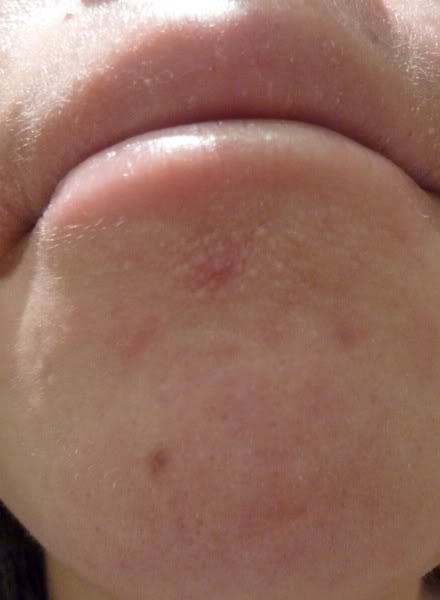 The clogged pores on my chin that gave me periodical pimples were also gone after this facial. And has been gone for 2 whole months now!!!!!!
My skin stayed flake-free for two whole weeks after the facial! The results were downright amazing.
And I say so because one month later I joined another Spa Salon and have since signed a package there (DONT ASK). I needed to go back every 2 weeks to have my flaky skin controlled. I leave the Spa with flaky skin still there though. Sigh. But they do eyebrow trimming for me... so.... :) I'll talk about this other Spa Salon again, someday. I have 6 sessions left.
So, some of you might already know now that I am now a Spa Manager (in training) at this Essence Vale Spa! It has been an almost 2 months now and I joined because I was impressed with the treatment and service and facilities :)
Take my review as you will; I acknowledge it may be biased but my friends and family who see me daily will have noticed the improvement of my skin after the treatment then :)
You may ask why didnt I go back and have my facials done at my workplace? Cuz I just felt uncomfortable to have my face worked on by my colleagues :P But I go to them for quick fix extractions for pimples and clogged pores :) They give the best advice!
To visit the spa (and meet me to have a little beauty chat!), come down to Traders Hotel Level 4, Health Club and Spa. Or call: 6831 4349 to make an appointment!
Check out this review: