Have you entered my giveaway yet? I'll be closing it at the end of May when I return from Taiwan :)
Here is one gorgeous polish I am giving away (I swatched my own bottle):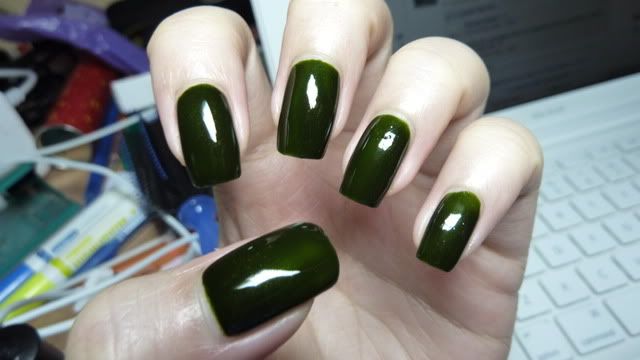 These are two coats or one thick coat :P
When the light hits it directly, it looks like a squishy forest green colour.
What do you see?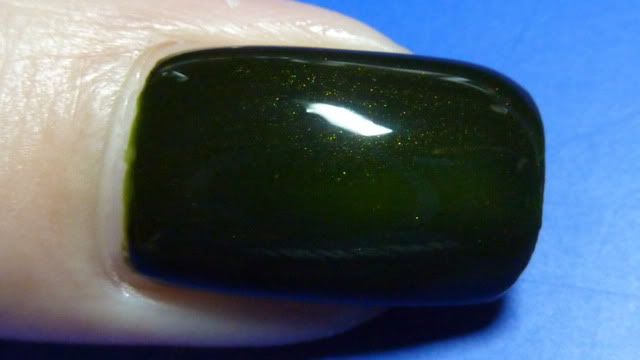 Yes golden shimmer! Hidden in the dark green jelly/creme. I cant decide cuz if you do one more coat it will be opaque like a creme I suppose...
Excited much?
Application was a breeze, did not clean up for these photos, the brush is great to work with! :)
Comment in this post to join in the giveaway! :D