If you remembered, in my last mega haul I did at the Beauty Fair Asia 2011, I bought 4 Precision lacquers from Star*Like Nails Distributor whom I worked for.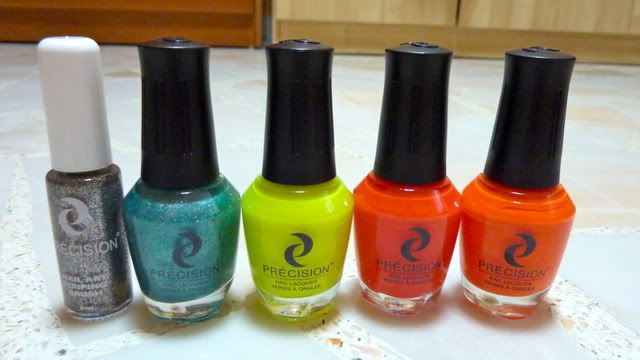 I used three of the neons in my manicure and I found myself loving them! Unlike most neons that dry very matte (China Glaze's Kiwi Coolada is one), these dry semi matte...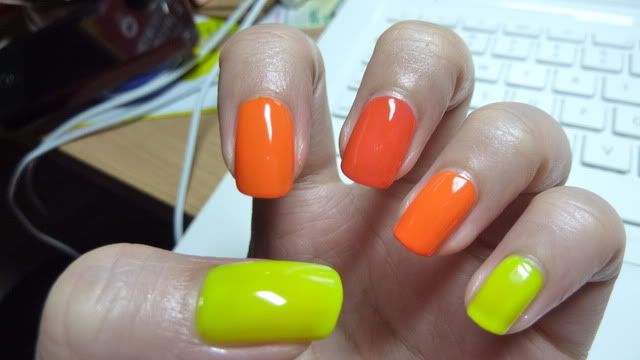 The middle finger here is in neon pink!
Wow. I love how they look! But being a little afraid of stopping the traffic, I did some nail art- (Squoval)icious style :P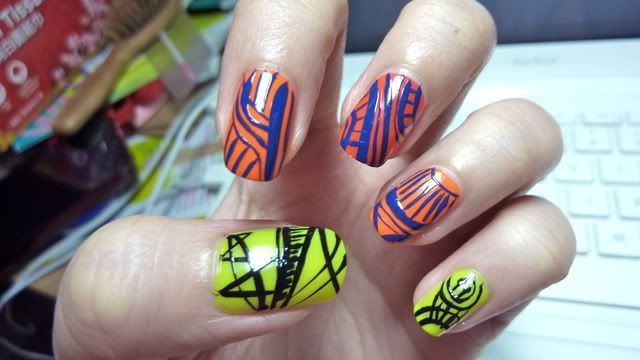 I'd call these crazy drawings haha, very stream-of-consciousness. :P
Of course, I relied on my trusty Daiso nail enamel lacquers :D They never fail me... much :P
As the nail enamels dry glossy, the contrast in finishes (semi-matte base and glossy patterns) look most interesting. But I still did Seche Vite over it and it looked like printed nails! I have had a few compliments on this, even at the clinic's! I suffered a bad ear infection a few weeks bad and had to go to the doc's. All's well now :D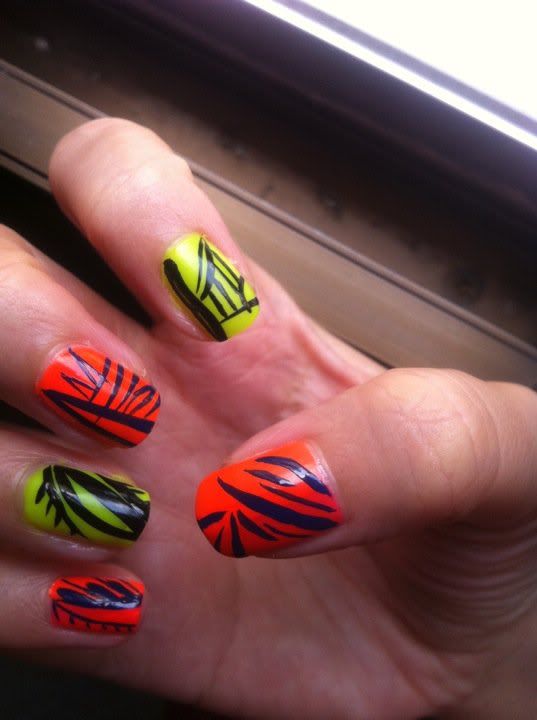 And here's the other hand! For the thumb and little finger, I tried a little neon gradient with the orange and pink ones as they are pretty close... I lik the fourth finger, reminded me of an abstract lashes-fluttering eye LOL.
I did no cleanup with these amazing lacquers. The neons took me 2 - 3 coats for great coverage and dried pretty quickly for me to do nail art on. Precision lacquers are really hard to find eh. It is such a pity as their array of colours are huge and comparable to OPIs. Just without the trendiest finishes of shimmers or glass flecks. I might try the turquoise glittery shade soon :)
What say you?
dont wait! I havent decided on a deadline yet so hurry enter! :D