4 packages reached me :D in one day! wheeeee~~
let's see...
Jessica from Born Pretty Store sent me these items to play with :D The gold chrome nails look sooooo good, now Im just waiting for a good day to wear 'em ;) I used the pearls already, in a gorgeous simple mani :D and the last item is a orange manicure soaking bowl :) ahhhh, full home spa treatment awaits ;)
Ordered these off a FB store with a special price of 4SGD a piece! Revlon Chrome polishes and Loreal Touch On Colour for eyes and cheeks :)
Gonna try them out soon ;)
I also won the BIG Giveaway from
Kimberly
at her 2010 year end Mini Massager give-away! :D The items arrived and I was SOOOO HAPPY:)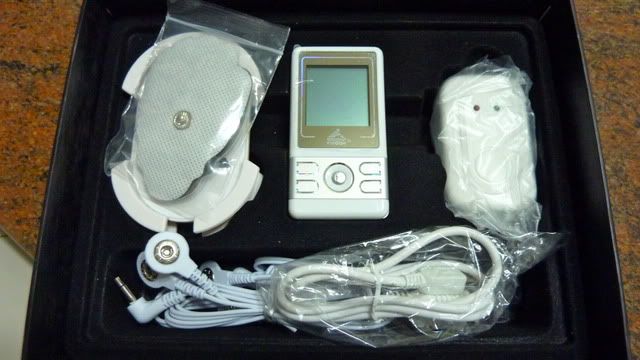 Its my second win from her in a span of a few months and she has remembered how i loved the Reese's and candies so she got me some more :D Im such a child.
The Massager came into good use for me and my family. Although the initial jolt was pretty scary for me, the massage worked well to soothe pains and helped relax :)
Thanks so much Kimberly!! <3
I also received some facial masks samples from Mei Mei Signatures, also a FB shop :) But this is with 3 crackle nail polishes I bought from her too! Really awesome crackle, I'll review it in a later post :D
I have gotten a burgundy shimmery shade, a dark brown shimmery shade and a black shatter dupe :) Dries matte, add a topcoat for gloss :)
Cant wait to show you!
I have more haul posts to show... and my CNY manicure! HAHA :D