It's hard not to get inspired by nail bloggers I tell ya... So here goes a very dated mani I did for the CNY :)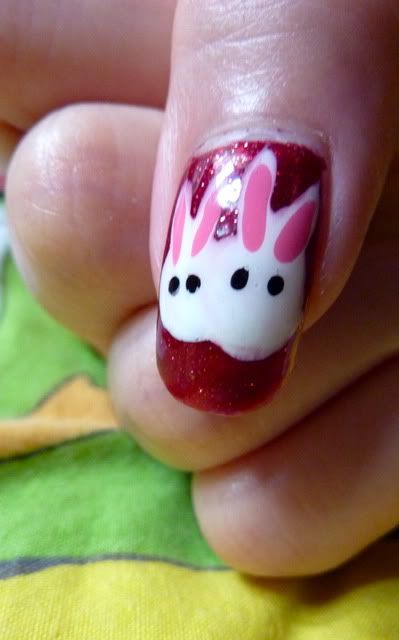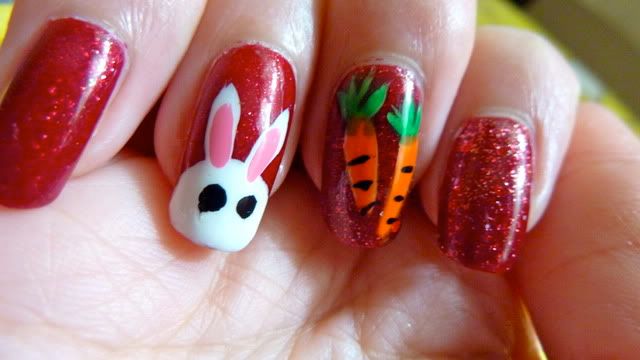 Carrots for the bunnies. Look away if the eyes scare you... :/ sorry!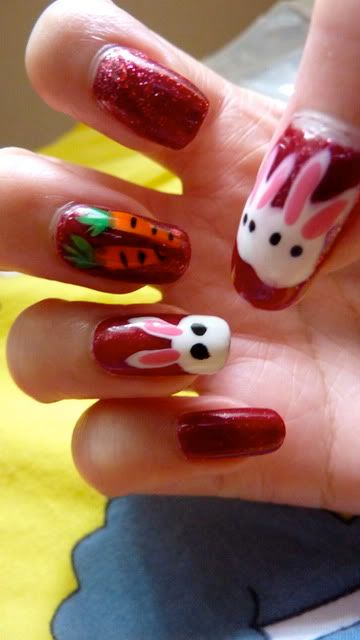 Mandarin orange, anyone? :)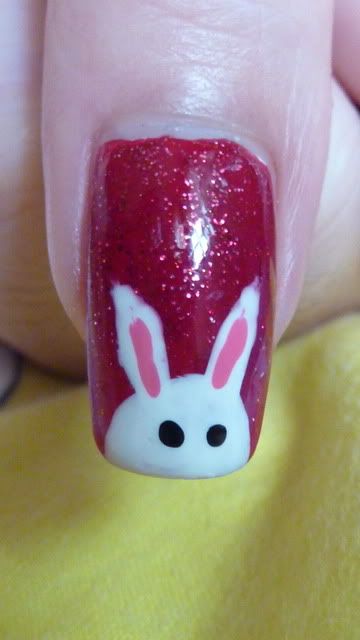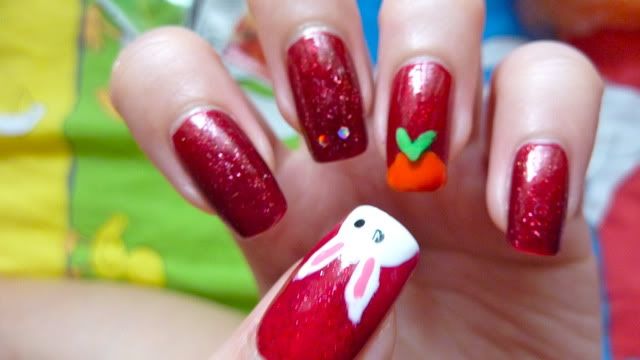 I love my colourful kiddy bedsheets :D haha!
I used quite a few lacquers for this look, mainly due to making the right red I want for a good contrast with the bunnies :)
Bunnies are drawn with Daiso nail art stripers, not easy but I managed quite a decent job!
Gotten many compliments from this mani, even strangers at Elianto store ;) Yes, was stocking up on some pretty lacquers ;)
Hope you all had an awesome CNY break, recharging for the new year ahead! :D
HUAT AH!