Wheee~ Last Saturday, I woke up REALLY early (by my standards) to head to Marina Bay Sands (the new Integrated Resort, with the casinos and awesome hotel) for a Bloggers' Party hosted by Lush group.
Nope, not Lush cosmetics group with the really awesome Lemony Flutter, Dream Cream, Therapy Massage Bar... *ahem*
I had great fun cuz I got to meet fellow local bloggers ;) Needless to say, I happened to be the only nail blogger that day! Here's a group pic: Sorry for the blurry one.
I got a chance to try out the many skincare and makeup products offered by Lush group on Secretive.sg :) Im pretty new to makeup and I have just started to pay more attention to my skin as well (after the recent bad bout of eczema...)
And here I present some of them:
I liked this sunscreen. It smells faintly of those thick sunscreen lotion you put on your body just before you get into the water. This seems to be mild enough for use everyday, does not feel greasy at all! :D Im gonna get this in my upcoming haul! It also has a cooling sensation when applied :)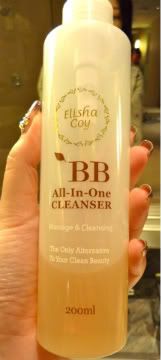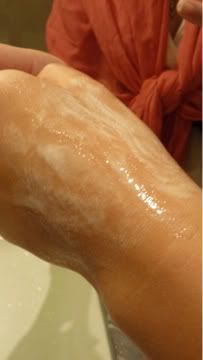 I also tried the Oil Cleanser which I love too! Not harsh and keeps my skin supple after use! Pretty pricey for a 200ml bottle but it's really quite Luxe!! It's in a nice shapely glass bottle and reminds faintly of SKII products LOL. It is on sale now on the website too!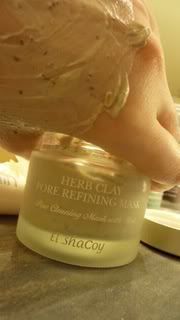 I also tried this Lemony Flutter smelling herb mask!!! Easy to put onto the face, not extremely pasty...
And there's this Cacao mask! Looks like Nutella, and smells like chocolate :D
As for the makeup, Xinyi from Xinzz.blogspot.com tried the eyebrow liner from Lioele on me :)) I never dared to try and risk looking like... someone scarier than I already am! But she commented on how it was so easy to use and others agreed it looked so natural on me! :D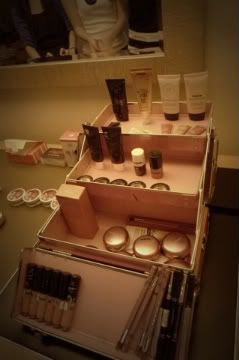 p.s I grabbed this pic off you, Xinyi! paiseh!
My best discovery of the day is the BB cream for men by ElishaCoy! YES! it provides less coverage of course and is lighter in texture :)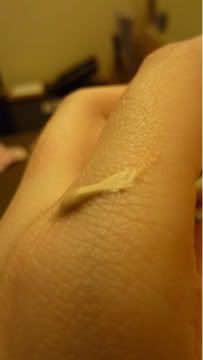 For us girls, we can still get it if a more natural look is preferred or that you already have pretty flawless skin ;)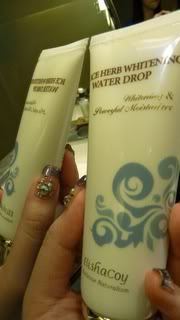 heheheheh, this picture is taken to 'flaunt' my nails! The theme of the party was 'Diamond' so I blinged up my nails for it :P And the pullover I wore has diamond ring motifs all over :P
The product in my hands is Ice Herb Whitening Water Drop and it also has a cooling sensation when applied! I can feel the moisturizing effect as it seems to be water-based!
I am glad I went to this party as I got to know some pretty awesome bloggers :D I asked them for skincare tips and they all were enthusiastic about sharing their tips and shopping haunts too :)
Here are some of their blogs if you are also interested in skincare:
Xinzz.blogspot.com
Joeycrazyreview.blogspot.com
hittingthepan.onsugar.com
<3