Fall is here and so are dark, sultry shades. Here are two of my new favourites and Im breaking them out for this swatching post!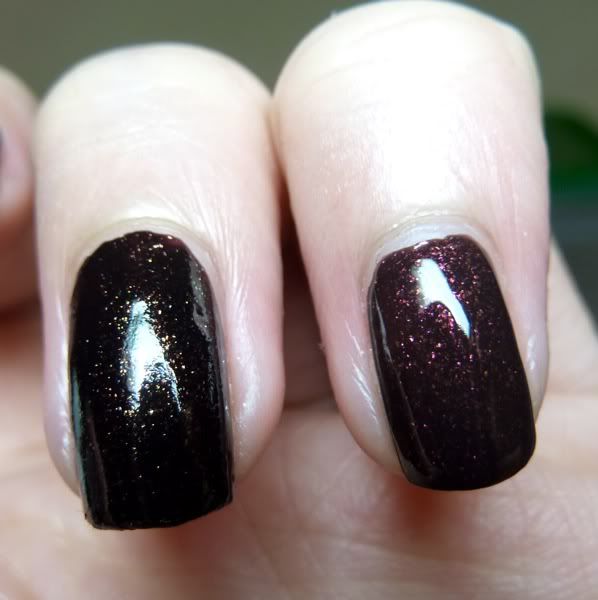 Left: Midtown Magic, Teasey Does It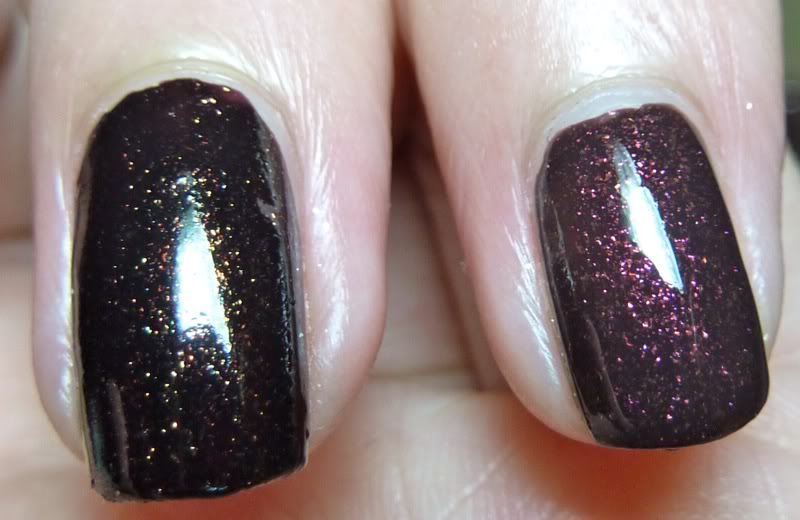 Midtown Magic has gold, brown, reddish and green sparkles in a dark burgundy base.
Teasey Does It is a smokey looking polish with a classic wine coloured and gold flecks of shimmer packed in a plum base.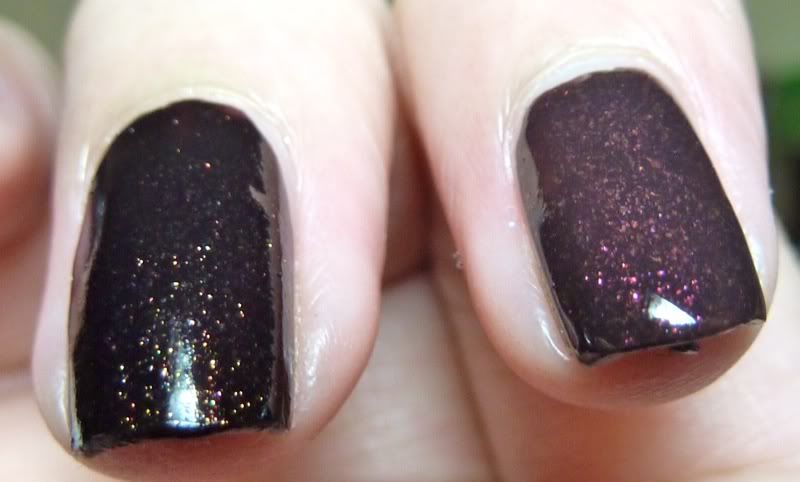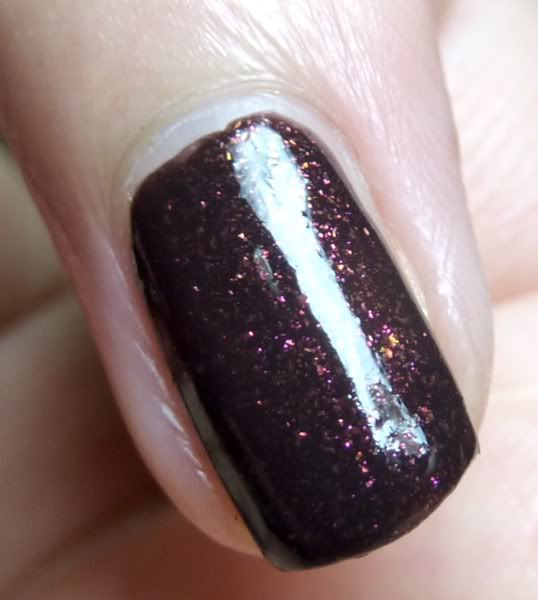 See the gold speckled shimmer? Lovely...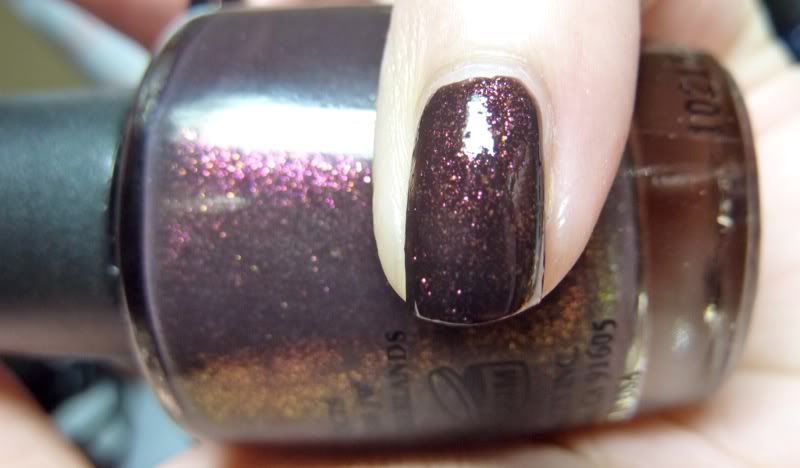 The bottle shot shows a slight duochrome. For such duochrome to translate to your nails, you better pray they are curved nicely :P
The green sparkles so obvious in Midtown Magic's bottle.
It's a myriad of speckled shimmer really. Complex but not too much.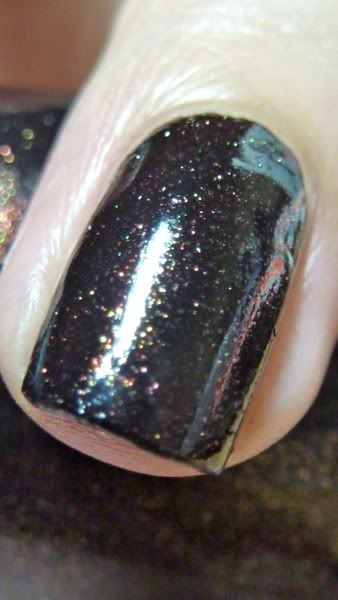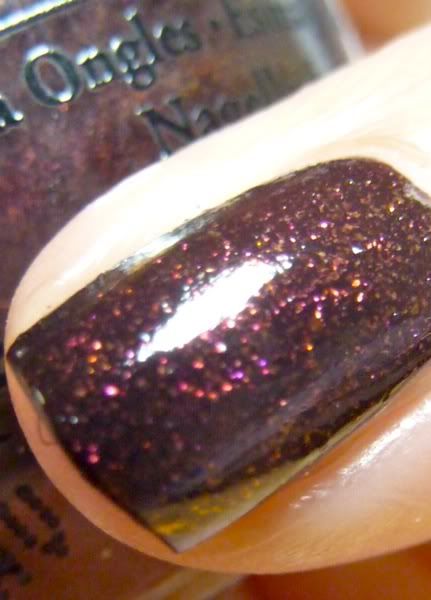 Now... how do they look matte?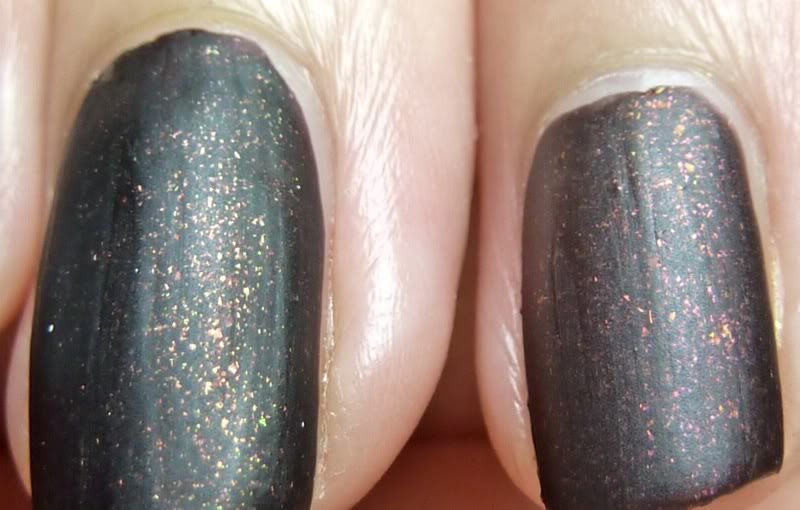 Still as gorgeous! :D I love such finishes... And so after I was done swatching, I had on my OPI Here Today Aragon Tomorrow Suede polish :P
Which do u love?