I wore this look for almost a week mostly because I was dreading removal.
I painted my nails with a clear base after base coat and stuck each finger into a pot of burnt orange and holo glitter. It came out nicely coated. I used a fan brush to brush off the excess glitter and to smoothen out the surface a little.
Then I applied 2 coats of Del Sol Trick or Treat (2010 Halloween polish). It is a orange glitter and holo glitter dust in a colourless base... (not under sunlight, that is).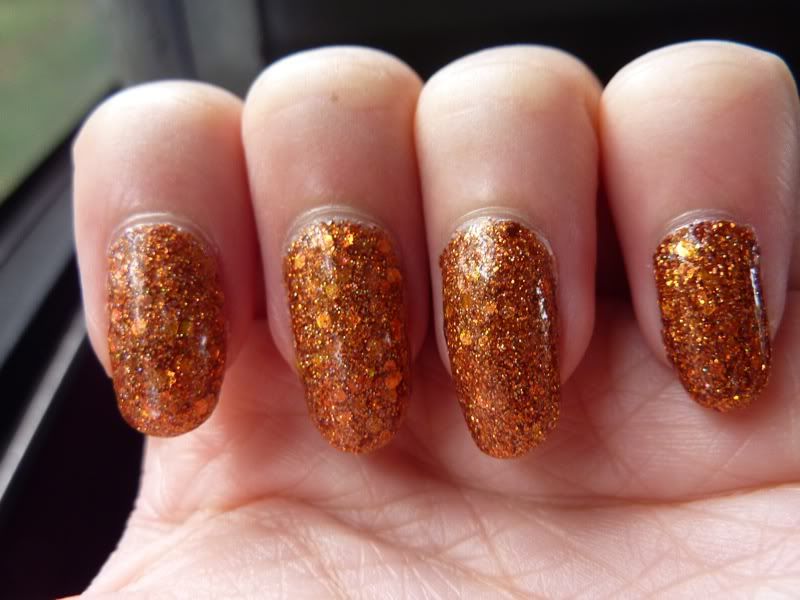 The base colour turned into a charcoal smokey black jelly base in sunlight!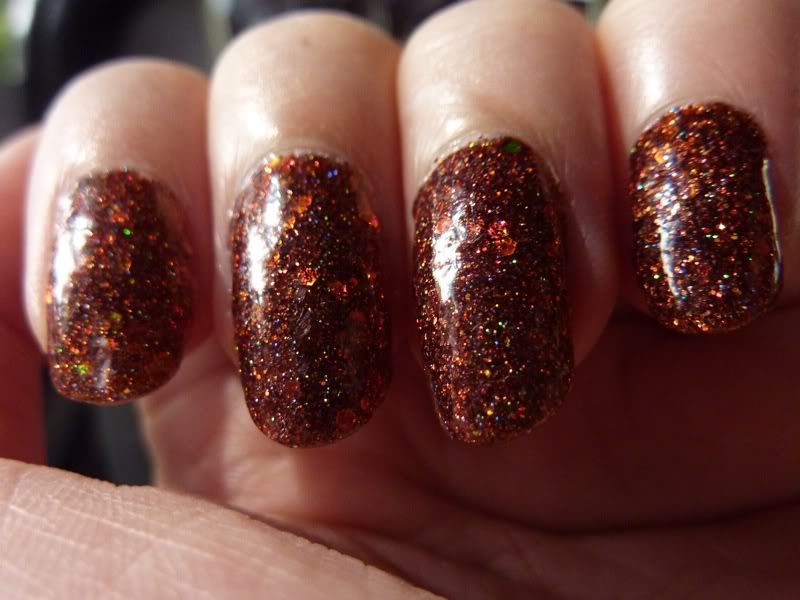 For more pizzazz, I added INM Northen Lights Silver Holographic topcoat :P
I swear it is more stunning in real life! I had people asking if VIBE sold this polish instore as I wore it while I was working then. heh. The glitter pot costed me 90cents but I can no longer find it! :( sob.
It started chipping after 4-5 days of wear. So it was time to change!