Yes, I decided to show my love for Orly by dedicating a manicure to Orly, using their colours, Green with Envy, La Playa and Ole. These are cremes and they go well together I must say! For the white, I cheated with my Daiso nail art enamel :P
2 pairs of hands, 2 kinds of look.
Would love to hear your comments!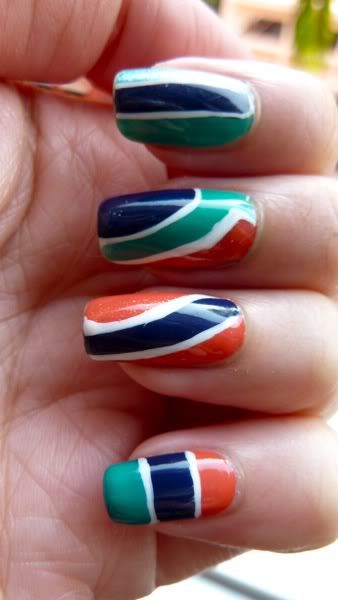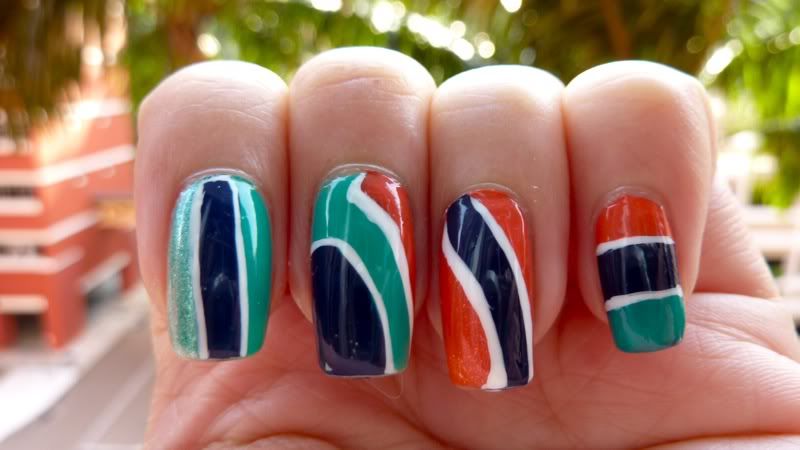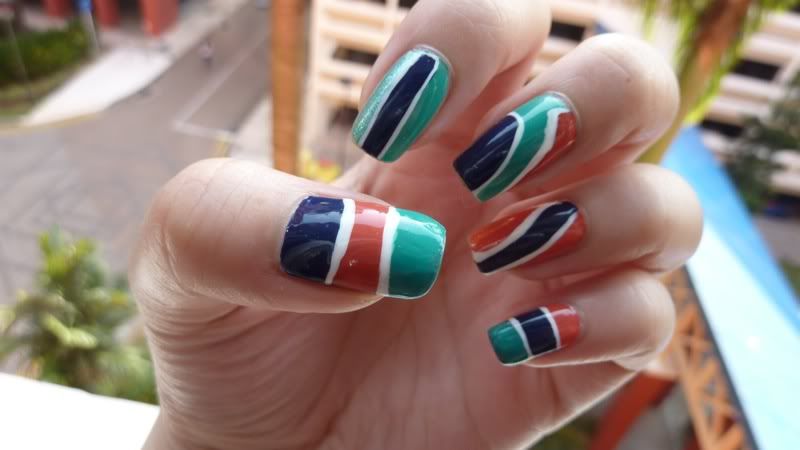 If you see a little shimmer on the green (index), it is from a FaceShop sheer green shimmer polish :)
And the shimmer on Ole is from a Daiso iridescent polish too :P Wow, thats a lot of cheating I did!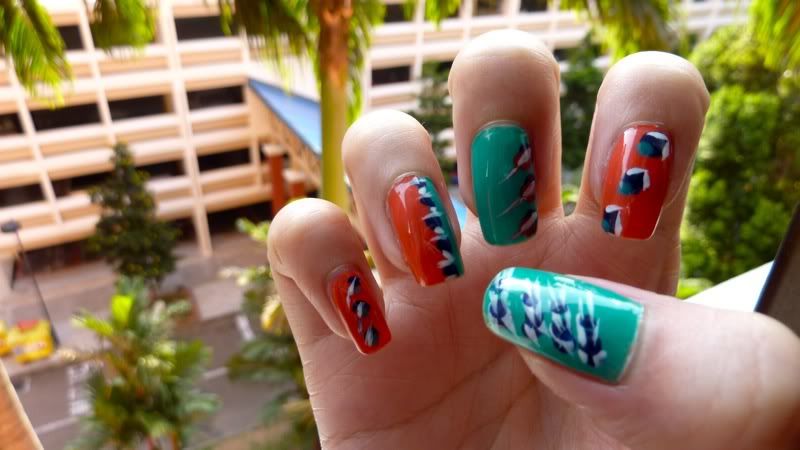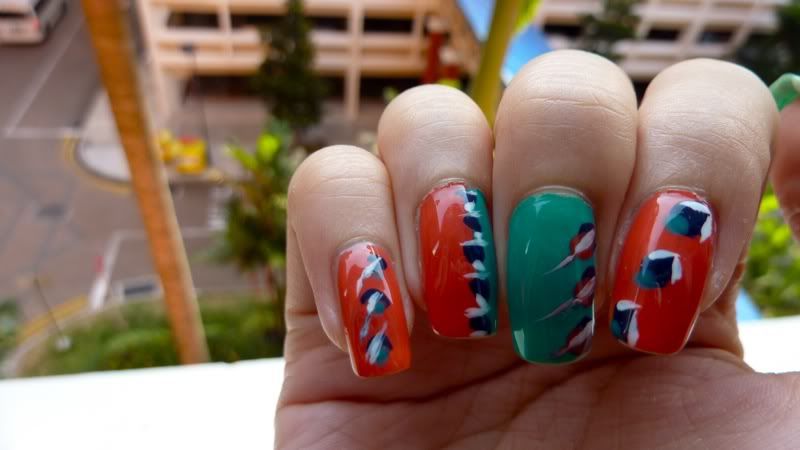 I love this look more than the other one actually. Was surprised at how I could make these little 'prints'. Reminded me of those prints on chiffon tops... hmmm.
I'll be back with more!