I planned for a simple manicure. Not wanting it to take me more than an hour to complete.
I bought OPI Alphine Snow, pure white creme, after reading all your raves about it as the best simple white creme polish. It took me about 3 coats to get an even finish, but I'm sure the user factor came into play :P
I took out my Daiso nail art enamels and grouped them up. Then I started doodling....
The dense silver polish is Mei Mei Signature's SueSha in silver. :D Dries matte but I did a Seche Vite.
Many of my friends liked the little finger. What about you?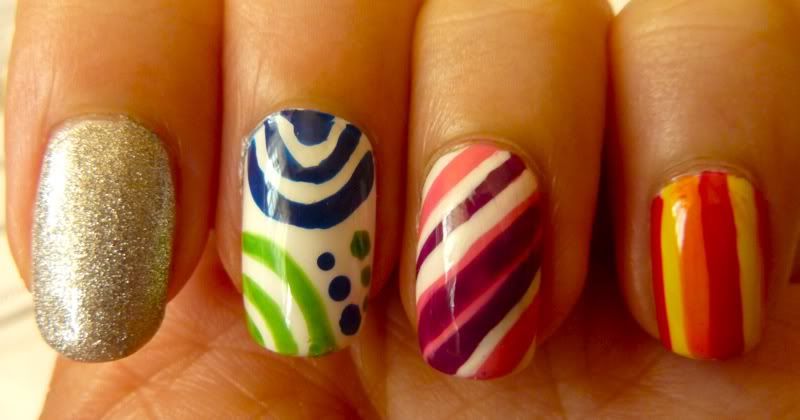 Was in such a hurry to complete it under an hour, I smudged it with Seche Vite :'(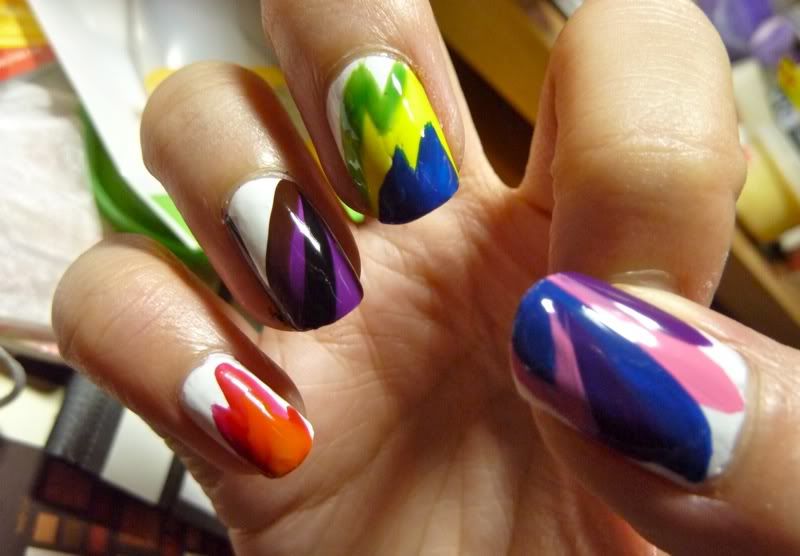 Broke my index finger here so.. It's strategically hidden by the big-ass thumb! :P
I love this thumb!
Nfu Oh #65 quick swatch is on my index. Quite disappointed with the holo-ness... not what I wanted...
My nail broke because I scratched myself too hard at night... :/ Will show the tear in my nail plate next post. Alongside my SpaRitual wear test!
Thank you for the lovely feedback on my previous post :D