I got this China Glaze polish when I bought one of the sets from the Fall Metro collection.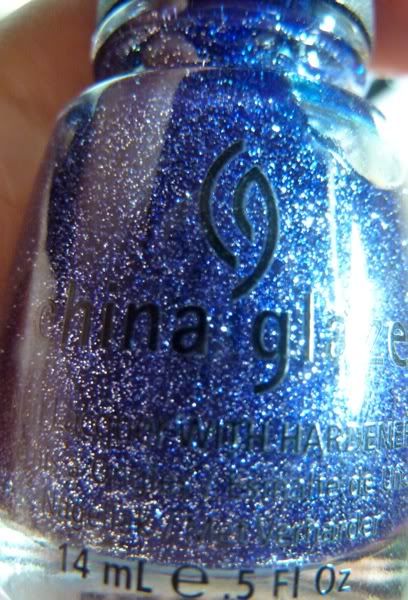 It is a blue jelly base with silver glitter. Dont think I have anything like this in my stash but yet again, Im not saying that this is very pretty...? :P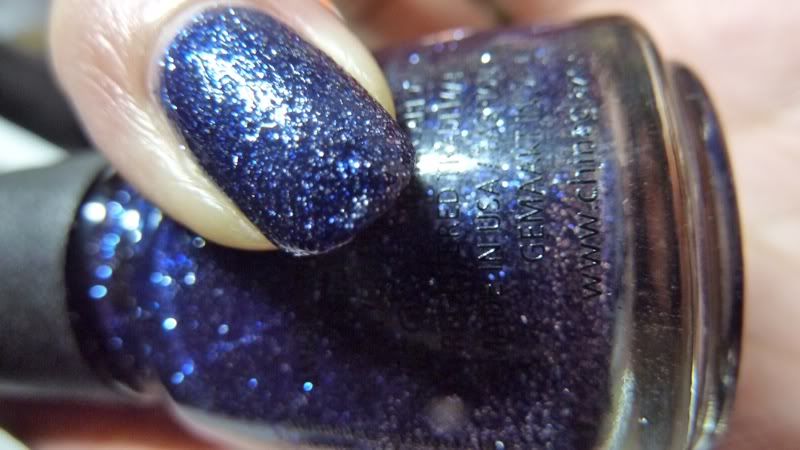 It does feel a little gritty without topcoat on but I also like how the blue is build-able with layers.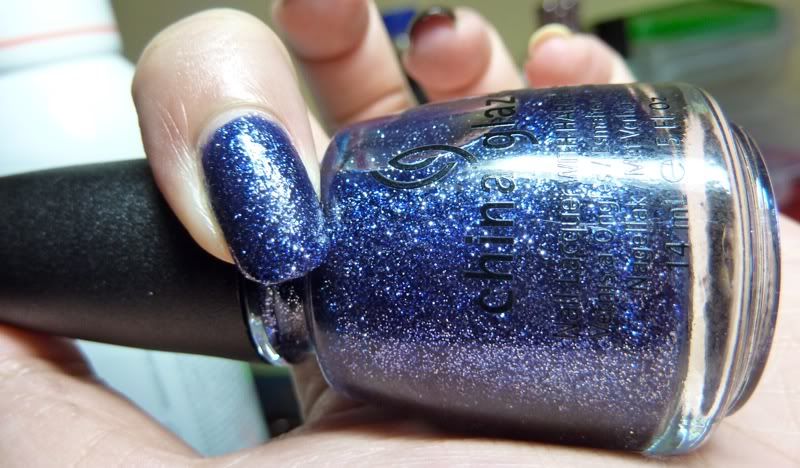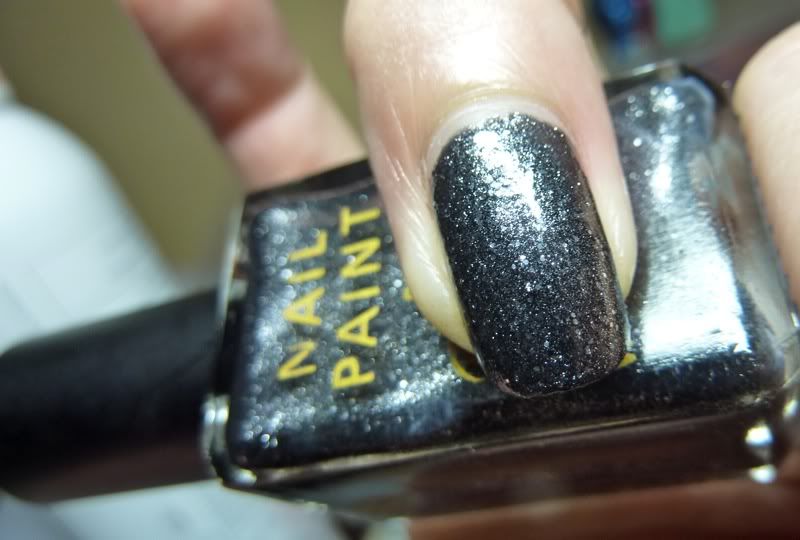 This is a Barry M polish I picked up as a freebie from a UK magazine some months earlier...
Dark blue-grey base with silver round glitter of various sizes! Pretty gorgeous actually
Shiny as well. And in the above picture you can see how the glitter is being reflected in the bottle...
However, it is made in China and it stinks. Very much. And the bottle, the words come off easily... :/
The bottle feels a little lighter than the Barry M Lemon Ice Cream I have. The glass is obviously much thinner...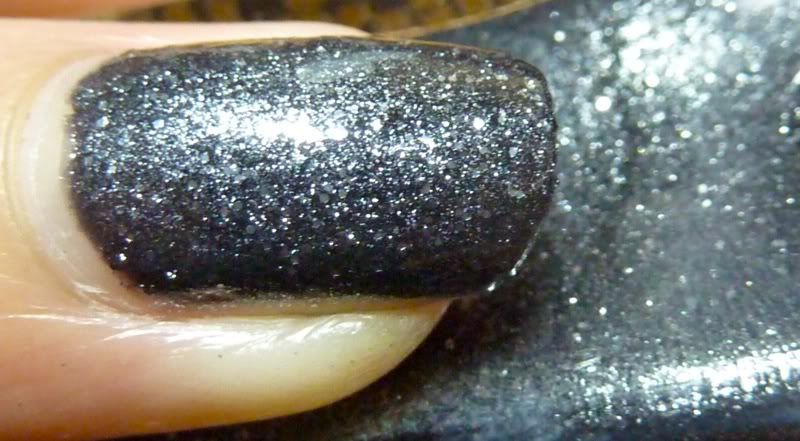 But the polish is gorgeous and unique to me! So... it makes up a little for me...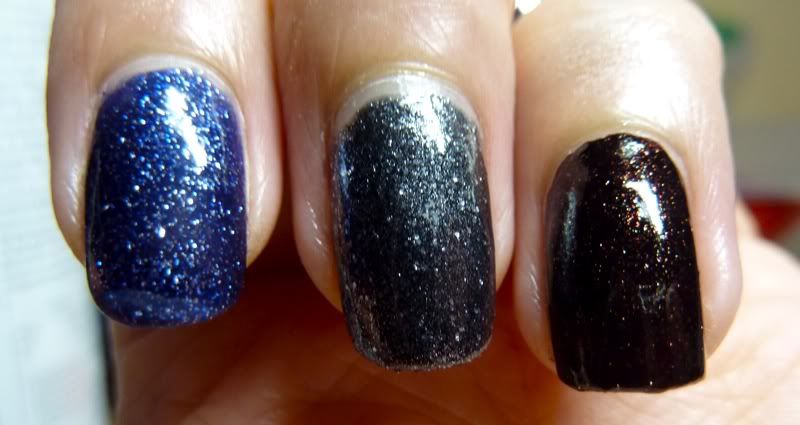 With China Glaze Midtown Magic...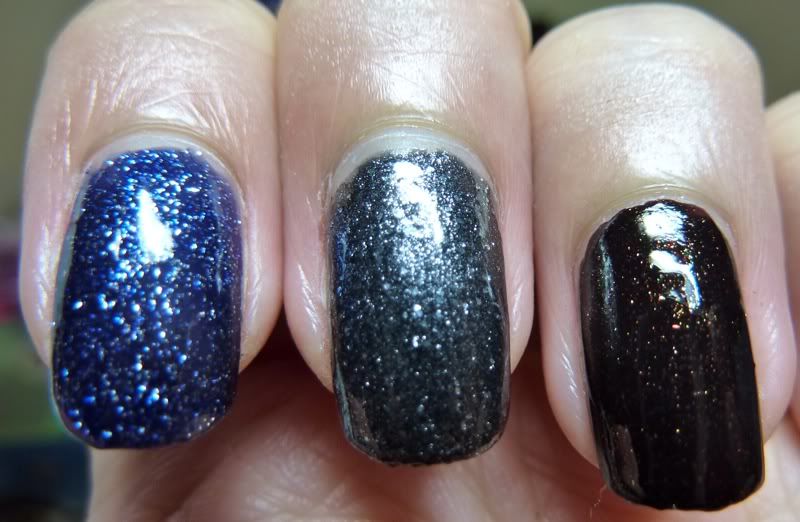 Now... here comes the Matte...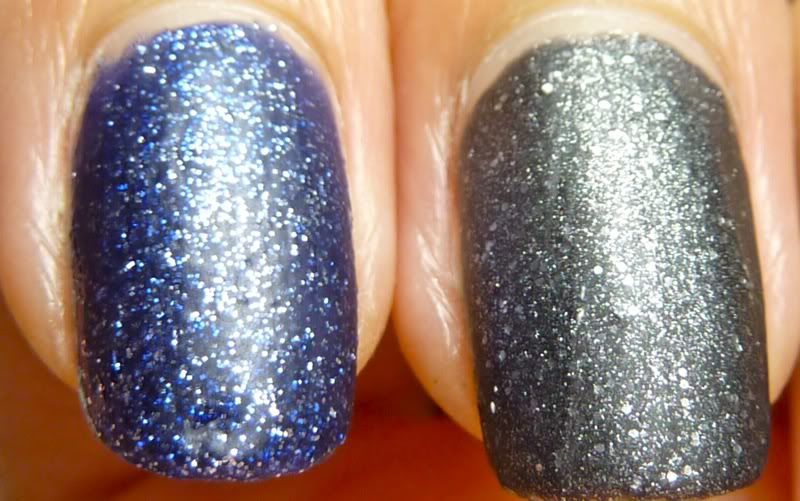 Barry M looks good matte!!!! And Im still not too sure on the Skyscraper. Probably looks good as a gradient with TINS The Neptune...
Thank you all for the comments :) It makes me happy!