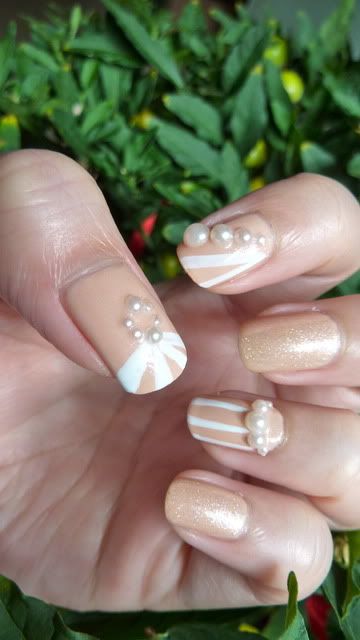 I find pearls to go very very well with palette cleansers* (aka nude, neutral or mellower colours).
I have my dream come true with Born Pretty's wheel of pearls from various sizes!! Mine came in only one colour, the silvery pearl that looks so radiant under natural light :)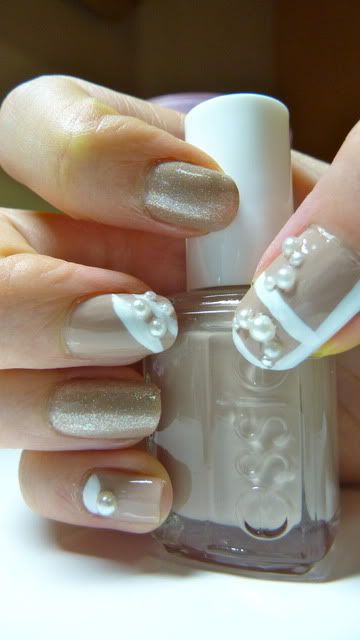 Knowing myself, I had to break out at least 2 colours with each or most of my manicures :P And this above photo shows Essie's Jazz with Daiso's white nail art enamel and Born Pretty's pearls :)
Essie's application was smooth and 2 coats was needed.
I added Daiso's biege sheer colour for the added shimmer on Jazz.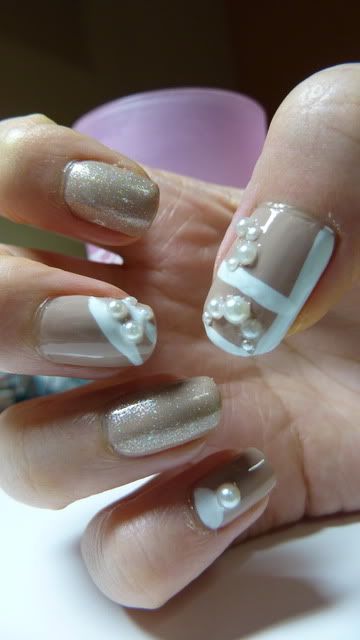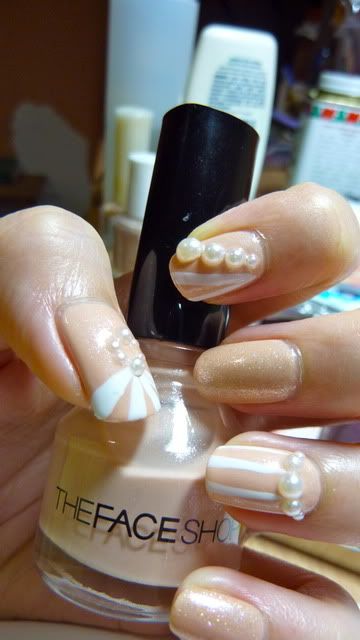 This is The Faceshop's colour, BR802, a nude with silver glass fleck-y shimmer, very subtle and feminine. 3 coats to perfection in coverage.
This seemed like a better mannequin hands colour on me than Jazz was. Jazz was a tad dirtier, with possible grey tones to it. BR802 seemed more peachy.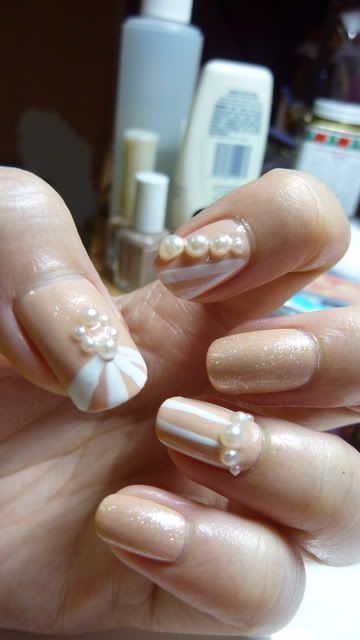 Love this a lot!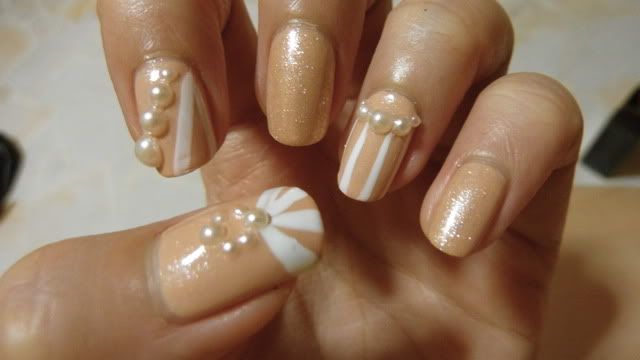 Look at how the pearls shine. I love the different shapes of the pearls as they added very good variety to this manicure.
This is the one I got:
http://www.bornprettystore.com/sizes-nail-pearl-rhinestone-decoration-wheel-p-287.html
3 different sizes, one colour. There's also the multi coloured one that you might want to check out :)
I might want to use these pearls on a card sometime ;)
For those who are new to nail art,
you just have to gloss on a layer of clear varnish or even a normal top coat (no quick dry please!)
and then use a pair of tweezers to pick up the flat-back pearl and place it on your nail.
Gently press down to secure the position but not too hard or u see the varnish pooling on the sides of the pearl :)
Then seal the whole nail with top coat (quick dry or not) to complete your manicure.
*Born Pretty Store provided me with this item for an honest review. The lacquers in this post are from my own collection, paid for by me.