Took out my MeiMei Signature's crackle and played again, this time its the ash brown one!
The dark patches are what it is supposed to look like with top coat on as the shimmers can then be seen. I used my Quick dry oil from Star Like nails after they cracked. The oil seeped into the edges and gave that 'wet look'. Hmmm.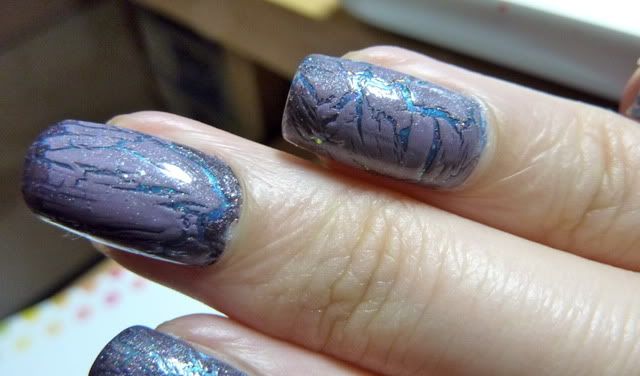 I tried the horizontal way of painting the crackle on as well as the normal nail bed to tip method. See the difference? Pretty cool.
I used a non Seche Vite top coat on the right side of the nail, and it gave the shimmer look better than using SV on the left.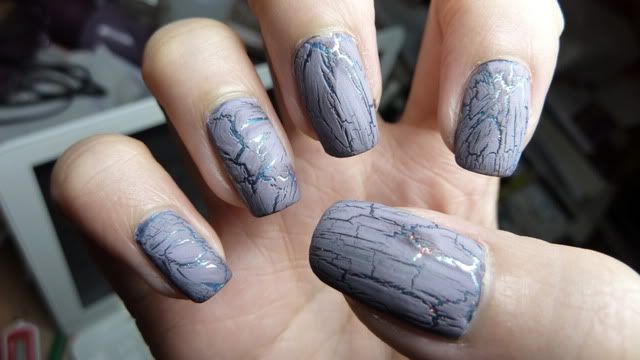 Matte look of the crackle before my top coat experiments :) Also experimented with thickness of coat of lacquer.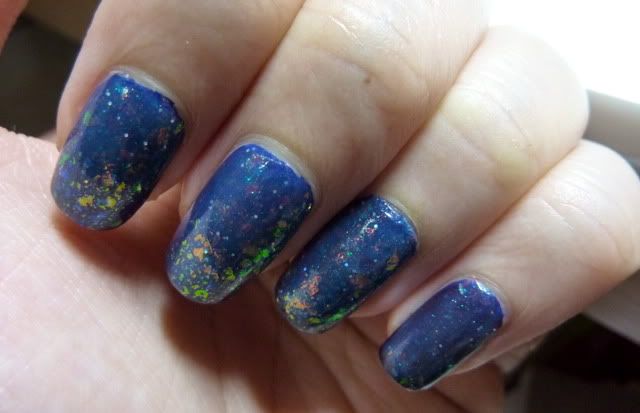 I used Orly's La Playa as a base for all the nails. For this, I used Glisten up! by Essence for the flakies anda green shimmer look to the navy blue. Then I added Make Up Store's flakie called Linnea (another brand that names their lacquers on female names) to increase the flaki-ness. Glisten Up! adds greenish flakies but MUS's flakie was more red-orange-yellow...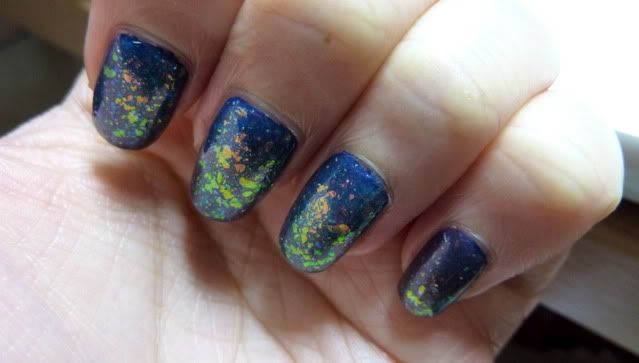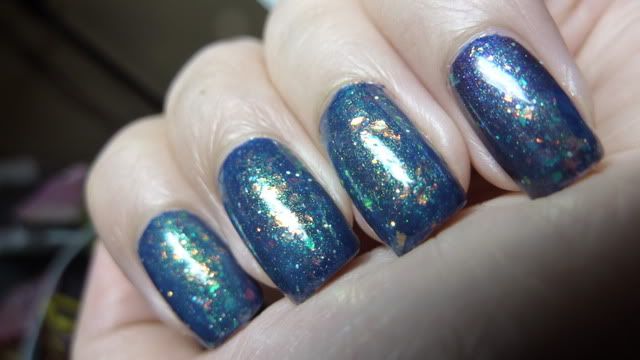 It looked like there was rusted iron on my nails hehe. I quite liked it but am looking forward to my Nubar 2010 from a mega swap! :D I hope it arrives in time for my birthday heheheheeh <3
Im at the last lap of my thesis paper... I will survive!
Ill be back!