#prayforjapan
I went down to Suntec City yesterday for The Body Shop Warehouse Sale 2011.
It was a pretty small area with a pretty ok crowd.. Many items were on sale. But I did restrict myself...
Here's my small but pretty pricey haul. I spent about 90SGD in all.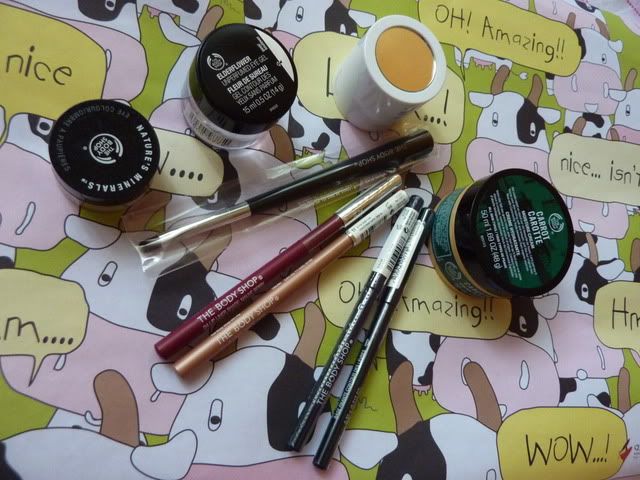 First up, I wanted to try another facial moisturizer that could work for my whole face. Im using Avene's recovery cream for the red, flaky patches on my forehead and chin.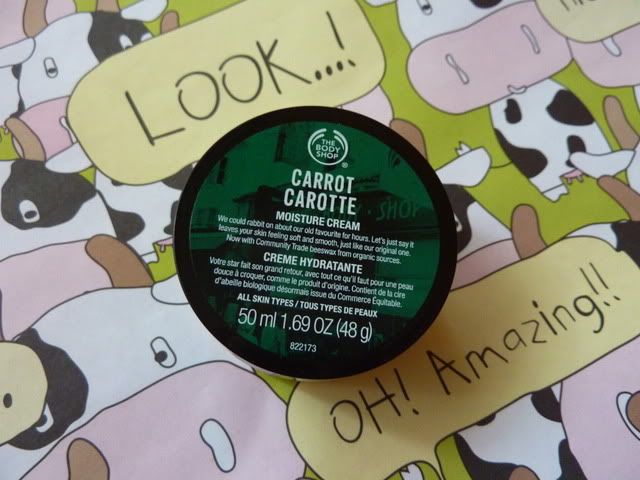 I chose the Carrot Moisture Cream which is an Original product, so I guessed it should work pretty well for it to have a revival.
Here is how it looks. Pretty yummy actually. The smell is not reeking of carrots but a refreshing light scent.. :)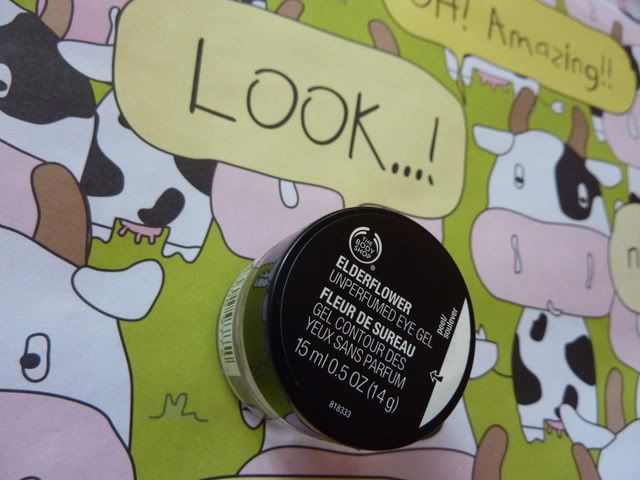 I got myself an eye gel which I have been eye-ing for a long time already... :)
Keep the under-eye area moisturized and reducing puffiness is my goal. Hope to achieve this with this unperfumed gel~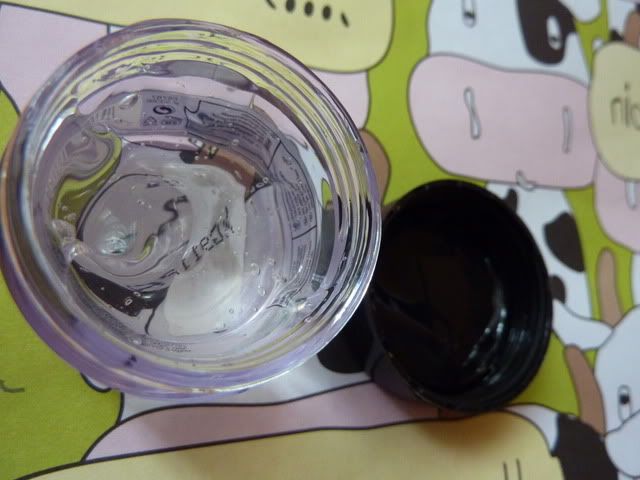 Yes, looks like hair gel :P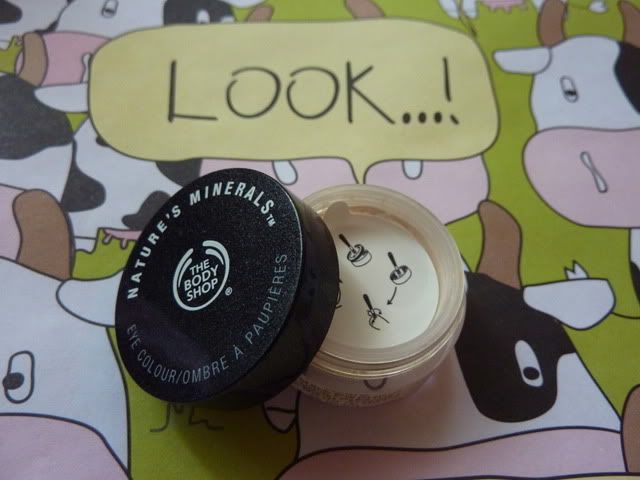 Also got a mineral eyshadow in nude gypsum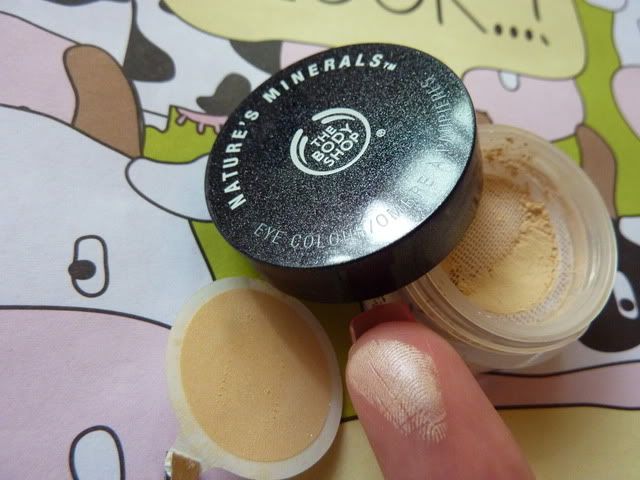 Shimmery and soft. Cant wait to use this as a base and all over eyelids :)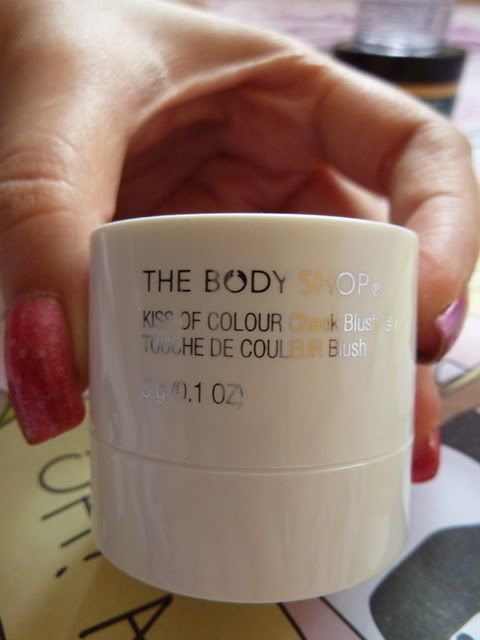 My main aim going to the sale was to look for a blusher. And I got myself a sweet pink one from one of their last season's collection.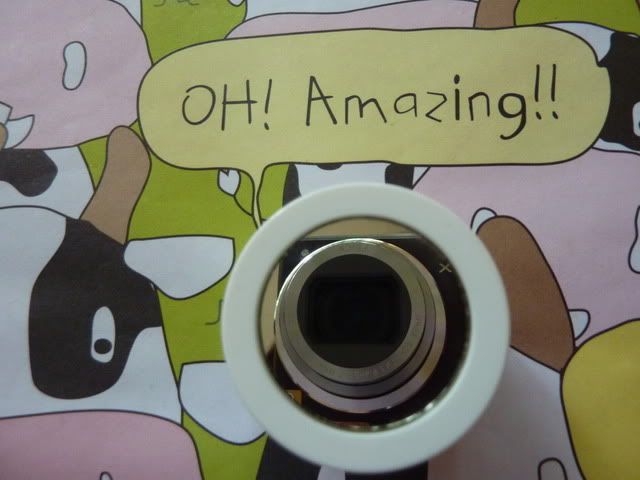 Look at that cute mirror at the top of the blusher :D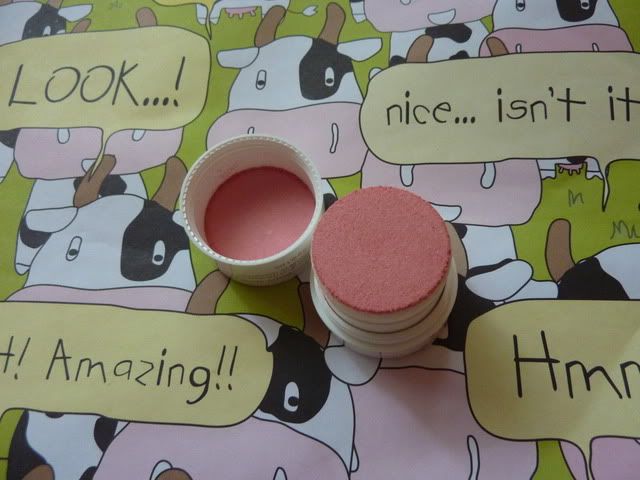 Opens up to a sponge applicator that makes a whoosy sound when u pat it on your face LOL.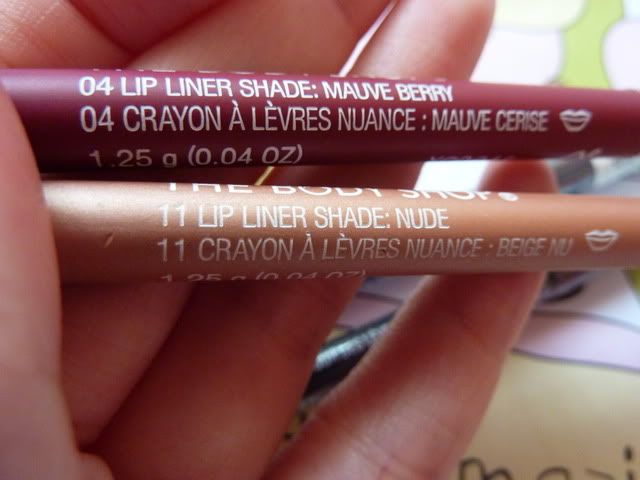 Congruent with my lips obsession, I got 2 lip liners, one in nude one in mauve berry for a more intense look...
The nude one is shimmery... Yum..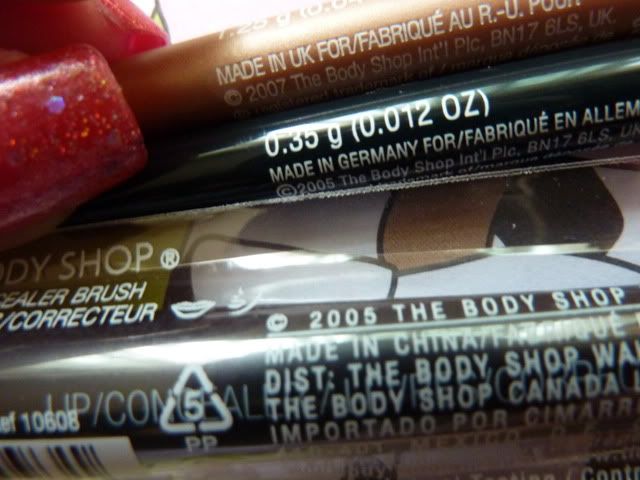 Just a random photo to show how globalized the world is now ;) Made in China, Germany and UK. hehe
Also got myself this lip liner fixer. It has pretty good reviews on Makeupalley ;)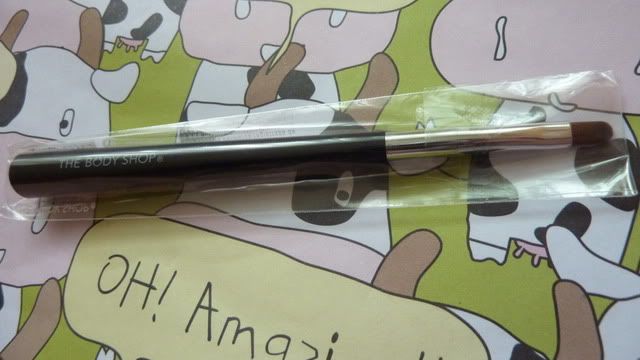 Last but not least, a much-needed lip/concealer brush! Yay for some rationale shopping :)
What do you think of my haul? What did you get from the sale?
I didnt stock up on shower gels etc as I cant really use them with my skin like that. I need more moisturizing ones and less(er) fragrance too...
Will be back with a NOTD :)
Take care everyone, be safe.