You must have heard and gone ga-ga over this season's crackle polishes. OPI and China Glaze have jumped on the wagon and enticed all polish lovers out there with their crackles. Loving how those bottles look as well :)
I have 3 bottles of crackle to show all of you here today, one of them the Black crackle and 2 others are shimmery burgundy and ash brown.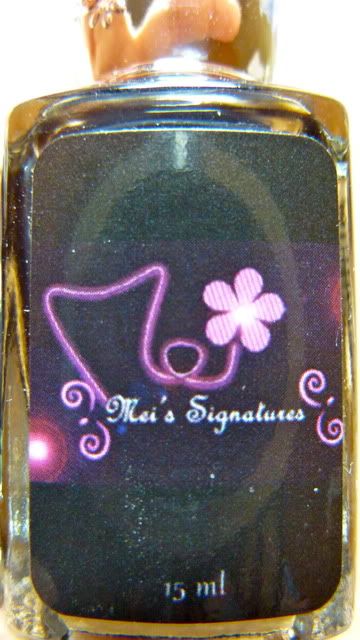 Mei Mei Signature's is the name of the brand and the owner is Mei Mei :)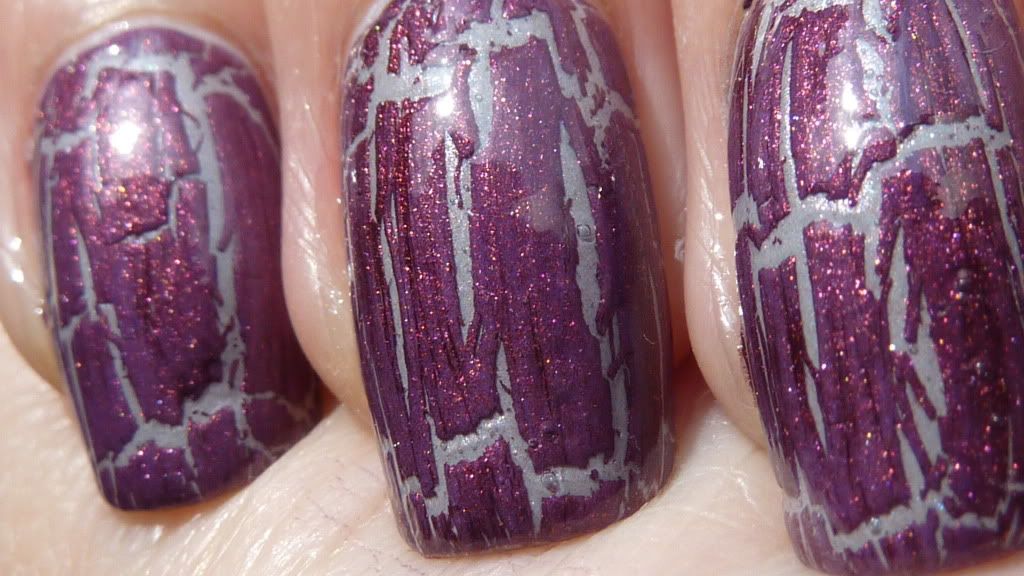 This is the burgundy over Zoya's Harley.
I have to top it with a top coat, I used Seche Vite, on order for the shimmer to be seen :)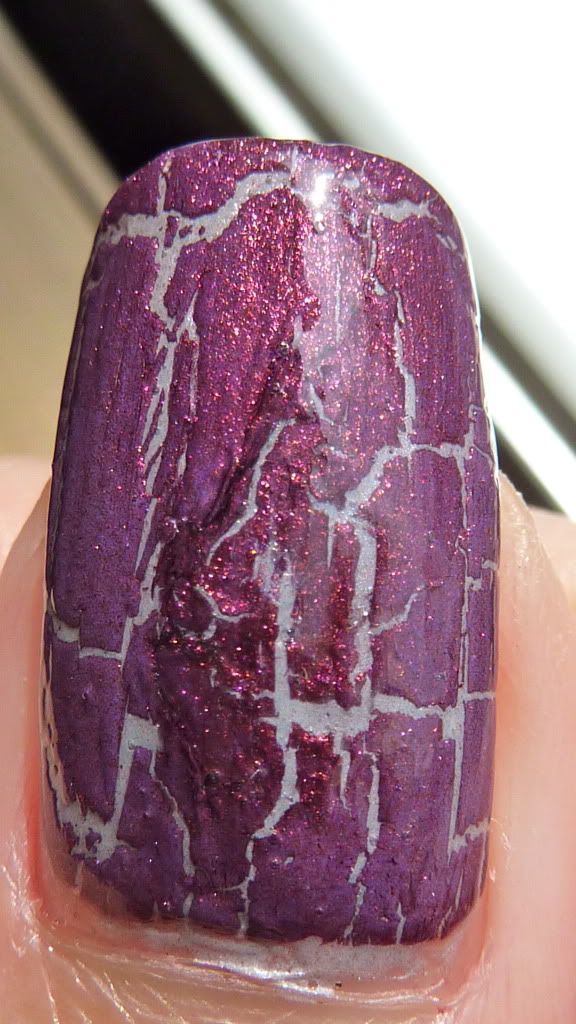 Application is fuss-free. The polish is pretty watery compared to the normal kinds, so layer it on your DRIED manicure quick and watch the crackle in action. Pretty fun, actually.
I showed my daddy and he was pretty amused :P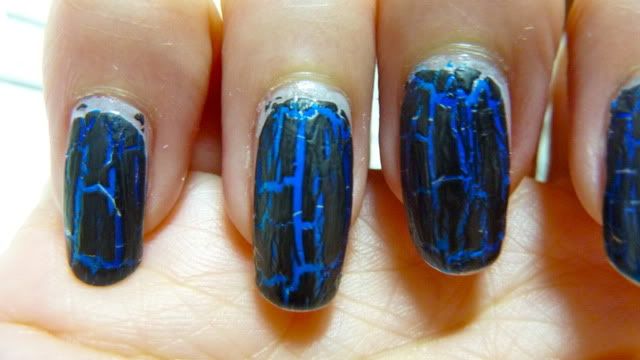 This one is to show the black crackle. It dries matte and I added topcoat for a glossy shine.
It was done in a rush.
If you see the blue layer, it's from another kind of crackle that I owned...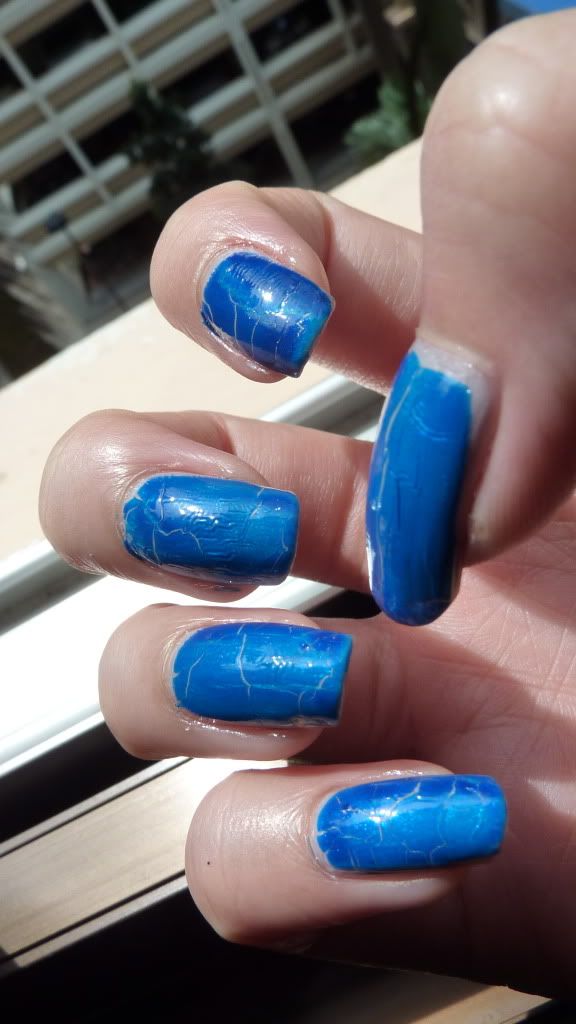 I did a fatal mistake by applying quick dry topcoat on the crackle, forcing the gaps to minimize further, looking like... hairline cracks :/ UGLY!
This is the ash brown crackle. There is also a very pretty shimmer that I might not have captured well.
Half the nail is without topcoat hence the suede/matte feel.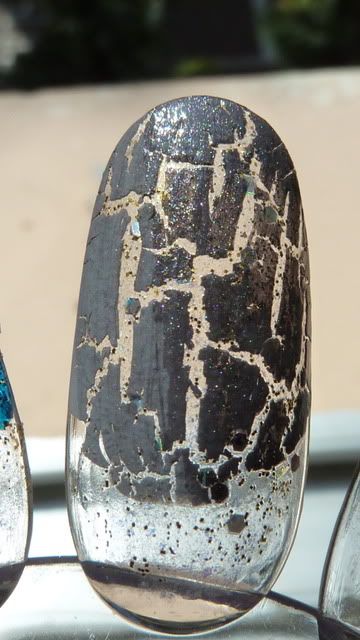 This could be clearer :) Tried on a glitter base. You can see that the edges of the crackle are messier.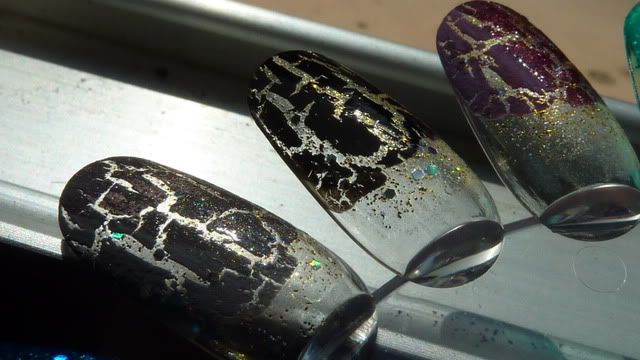 Here's all three on my swatch nail wheel.
I also tried a manicure with the burgundy one. It is hard to capture glitters in photos so imagine them looking glossy and shiny :)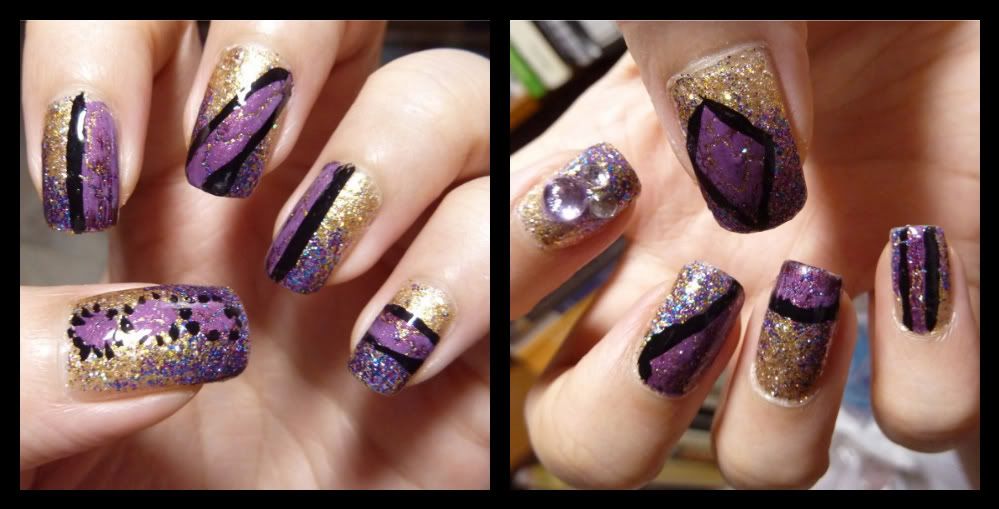 The crackles retail at SGD15 a piece on http://meimeisignatures.com/
There are more colours to choose from!
They are all big-3 free! Hooray for that ;)
She has also shown how the crackle effect can be more varied if you apply it a zig-zag motion!