This is my new favourite manicure. I surprised myself with this attempt :)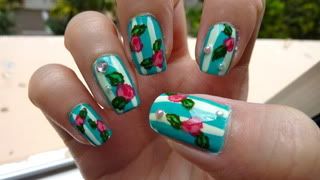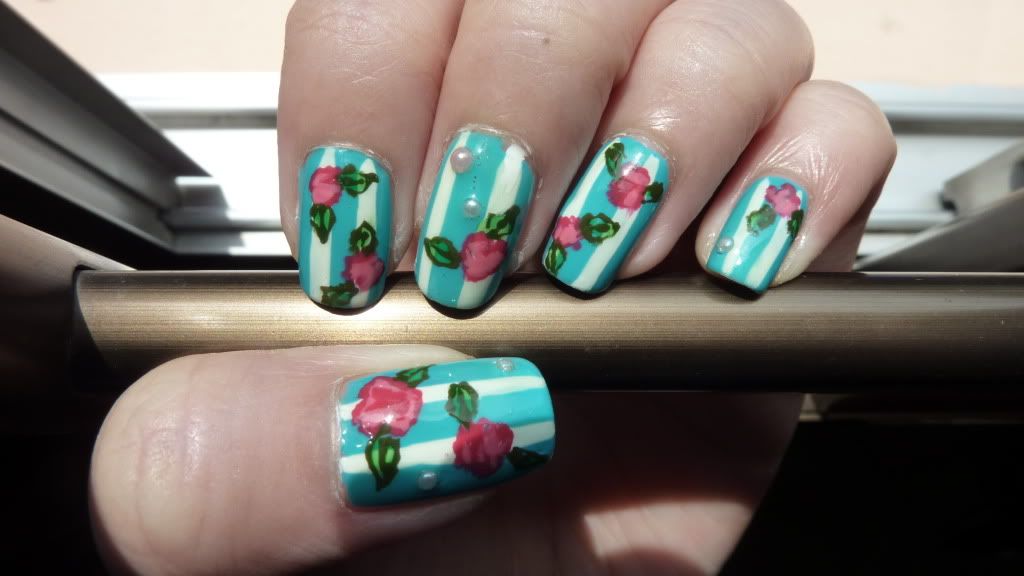 My Seche Vite was thickening and gave me some evil bubbles. But meh, I dont care, I love this attempt anyway :)
The colours are so stark that they look like a printed sheet of polish on my nails! If the background colour is softened to a light lilac pastel, for example, I'm sure it is more wearable with all sorts of flowy dresses or clothes!
Once again, I used my Born Pretty pearls to complete this feminine look!
Added a nice crystal one one of the fingers :P
The flowers and leaves are achieved with the nail art pens I got from BeautyAsia 2011. Easy to use, just that I had sore hands at the end of the night squeezing the polish out of the needle tip LOL.