Kristen
came over to my place one evening as I had promised to work some magic on her nails! Well, truth be told, I was never certain if I could perform some gorgeous look on her nails! :P She had wanted a fruity manicure and the only stuff I had were fimo pieces of little fruits. However, I havent tried them on myself hence did not want to try it on her... What if they didnt last?! And I wasnt sure if I had the colours to hand paint some fruits on her nails...
So after rummaging through my ever-expanding stash (my Kleancolors, 40 of them, arrived just a few days before!), we came up with some colours that caught her eye and I helped coordinate them by swatching on a card.
Here it is, after cuticle remover, shaping of nails and the real deal with some China Glaze Peppermint Cuticle Oil...
Kleancolor Iridescent Fuschia topped with Kleancolor Chunky Holo Candy.
Orly La Playa topped with Sally Hansen DVD.
Added some rhinestones in turquoise, pink, purple, blue and silver little balls... for accent on middle and thumbs.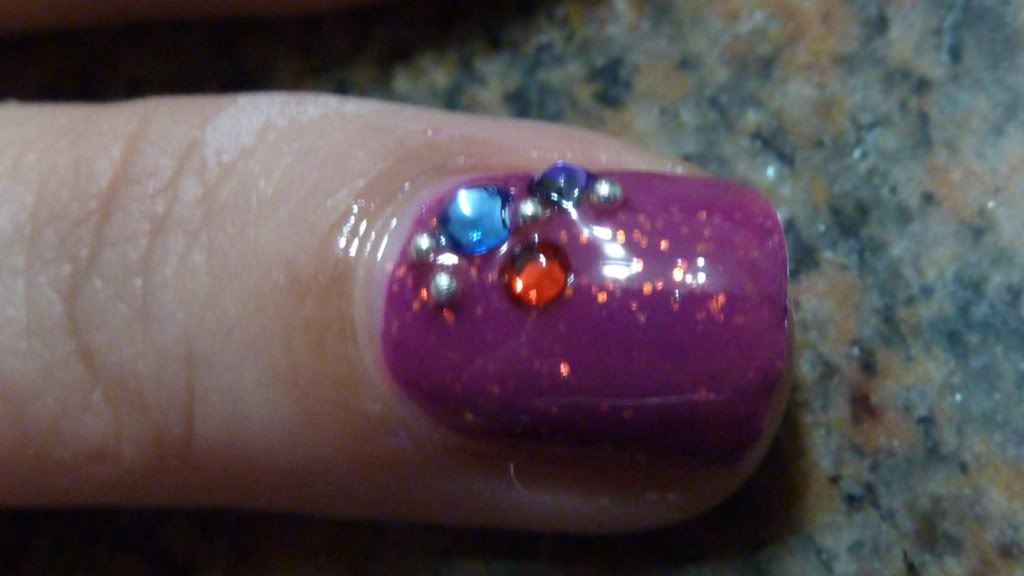 Sorry for the blur photos :( The chunky holo candy added some sparkly orange bits with a neon pink jelly texture to the base colour.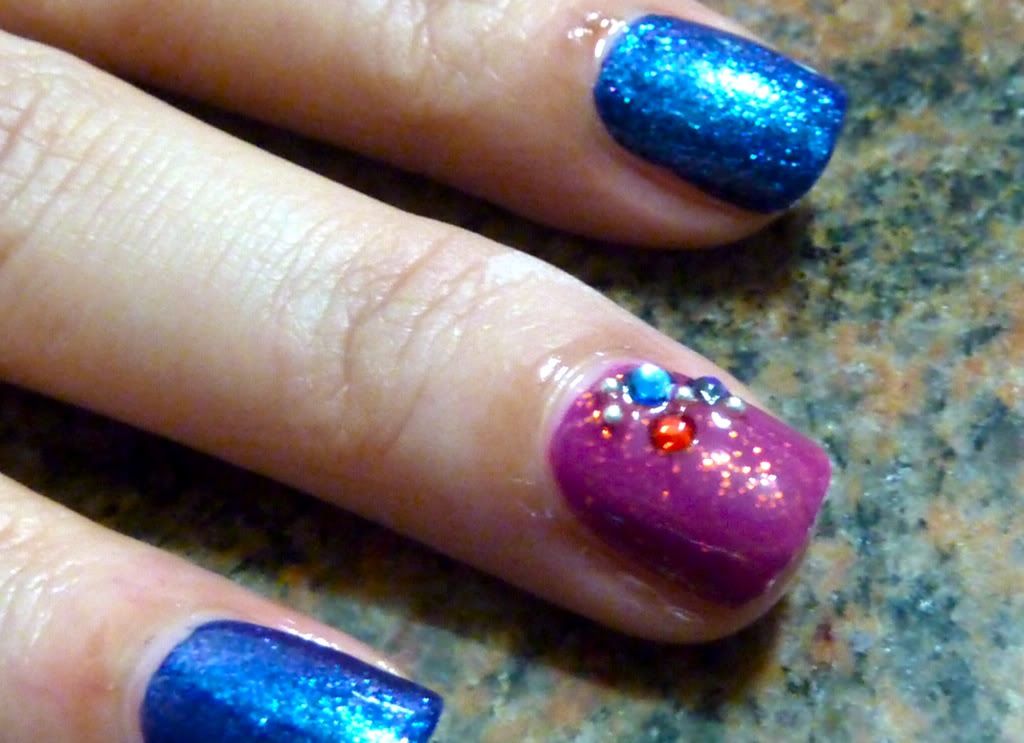 I liked how the pink and blue came together. DVD was gorgeous with the duochrome shine. And the pink did not disappoint as the chunky holo bits added a different texture as well.
You may check out Kristen's post on
this
:)
Thank you, Kristen, for trusting me with your nails :D It was so much fun albeit I was still pretty nervous :P The rhinestones and little balls kept slipping out of my tweezer!
<3