The other two colours from China Glaze's Summer Collection Island Escape that I have used in a manicure are the only cremes in the set of 6.
These are bright but not neon bright cremes that are absolutely lovely to add to anyone's collection. Of course, you must be quite brave ;)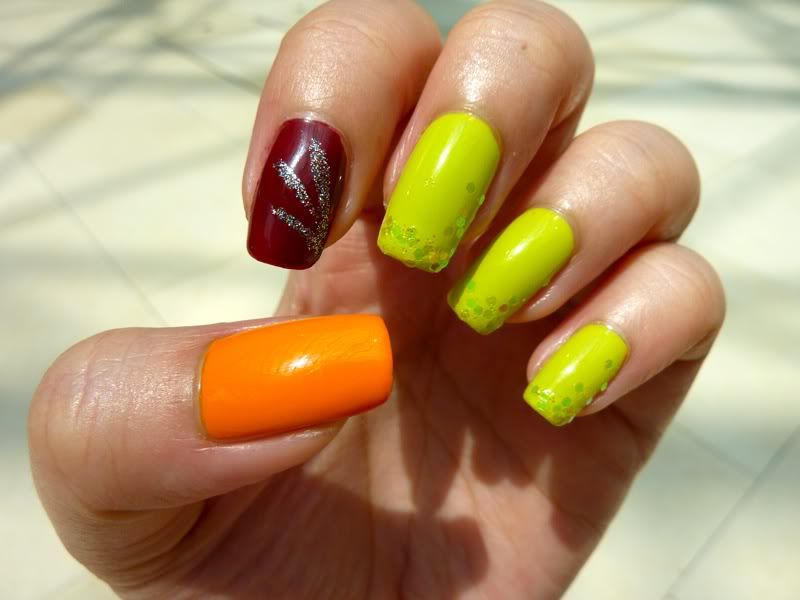 The thumb is Papaya Punch. Packs a punch eh? Very bold orange that isnt leaning too much yellow in it!
The last three fingers have Electric Pineapple on them with some iridescent glitter on the tips.
Application wise, I needed 3 coats to even out the Electric Pineapple but Papaya Punch was good in 2 coats. Love the China Glaze brushes for good control in application.
The red in this manicure could be Essie's Limited Edition. I cannot be sure as this was done some time ago :P The nail art glitter is Precision's Taste the Rainbow.
How do you like this mix of colours?