Last Friday was my Convocation Ceremony. It was a tiring affair and I had my 'entourage' consisting of my parents and my boyfriend who followed me wherever I went, except up on the stage :P
Here are my special nails for the event!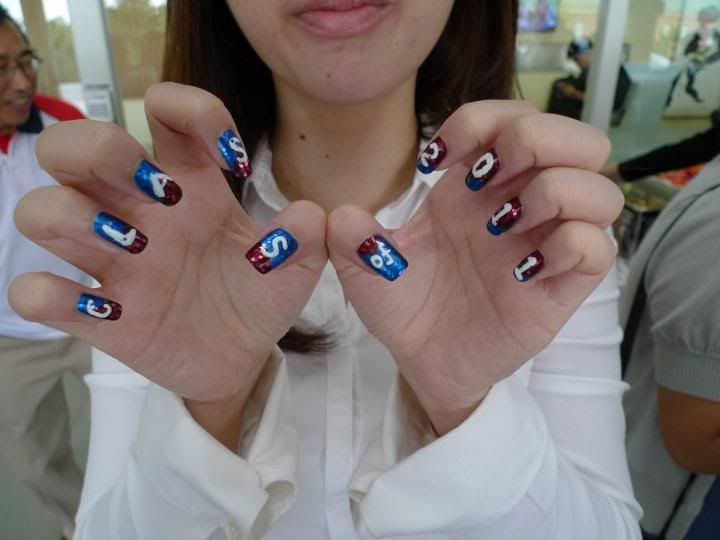 CLASS OF 2011
My sash is crimson while the rest of the robe is blue, more navy that what I chose.
I wanted the contrast of red and blue to stand out so I chose China Glaze's Mommy Kissing Santa and OPI's Swimsuit... Nailed It! and a white acrylic colour for the letters and numbers :)
Added blue, red and transparent hexagon plastic bits on the respective lacquered parts of the nail. This added more texture to the nail, as if there are confetti thrown over them :P
This set of nails isnt' perfect, like all of my others, :) but I thought it was much fun! It garnered quite a bit of attention from my mates, both male and female!!!! :D It was a great day, being in the company of my dear friends and batch mates...
I didnt manage to catch some close up shots :P But it was a fun try with my acrylic paint after my first try at writing my name on my nails :)
P.S If you are still waiting for news about SpaRitual in Singapore,
hang on a little bit more, I have a lot to share with you! I have photos of the Fall and Seasonal collection to share in the upcoming posts! :)