I sold my Essie Demi away. It wasnt such a good choice, on hindsight as I love the lacquer very very much. For its colour, tone, wear and finish! Oh well...
So, I got myself Essie Footloose and I thought, well it might make up for it.. But no, it is still not the One I wanted and saw in Demi.
My Demi.....
This is how I wore Essie Footloose.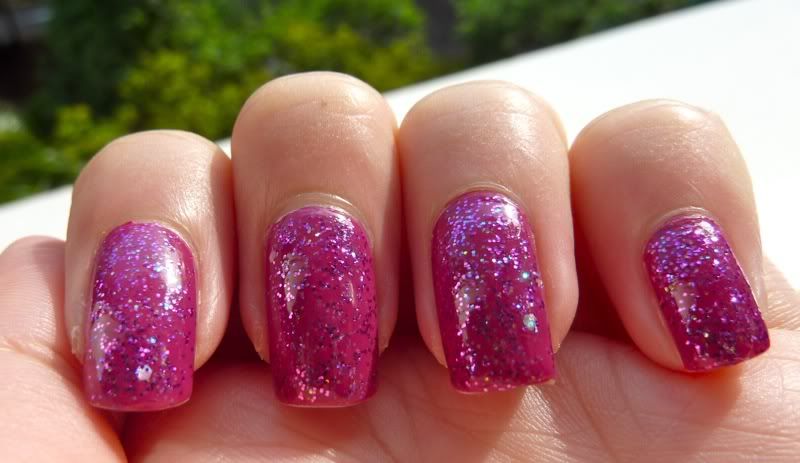 Layered with Elianto's Opal Glitter, which is essentially a blue iridescent glitter with the occasional hexagon silver glitter.
Then I layered Love&Beauty purple glitter over. Love&Beauty is a forever 21 brand of polish... Got it in a giveaway prize last year :)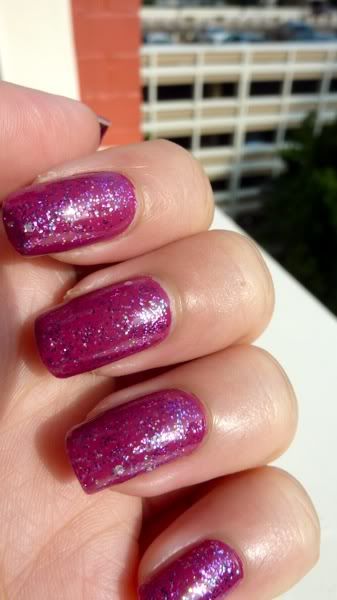 Glitters always look better in real life when their dazzling goodness is captured in our eyes.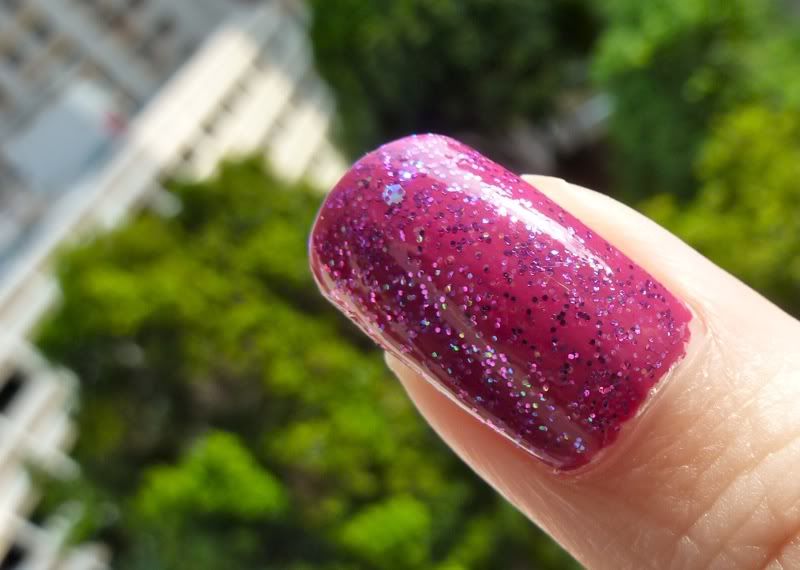 Love the blue and purple combination of glitters over the Footloose base.
More glitter tips coming your way!