I am showing you two Etude House glitters I have picked up over the last month. They are a Pink PK021 and a Blue glitter BL019. They cost me 11.90SGD each.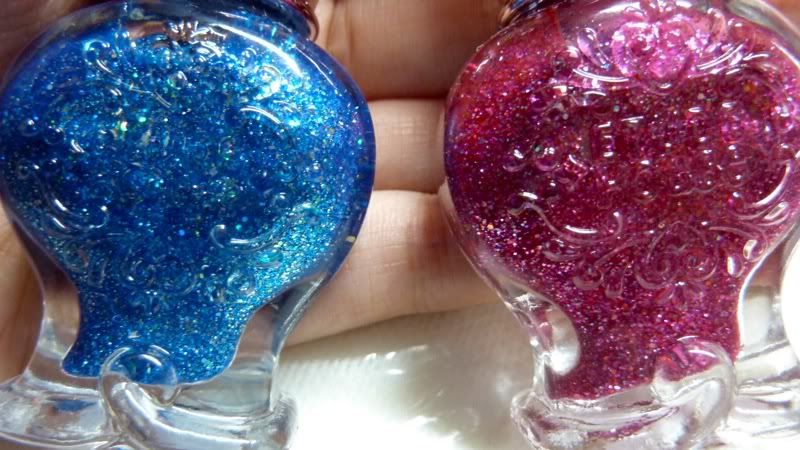 I use them to layer over similar colours.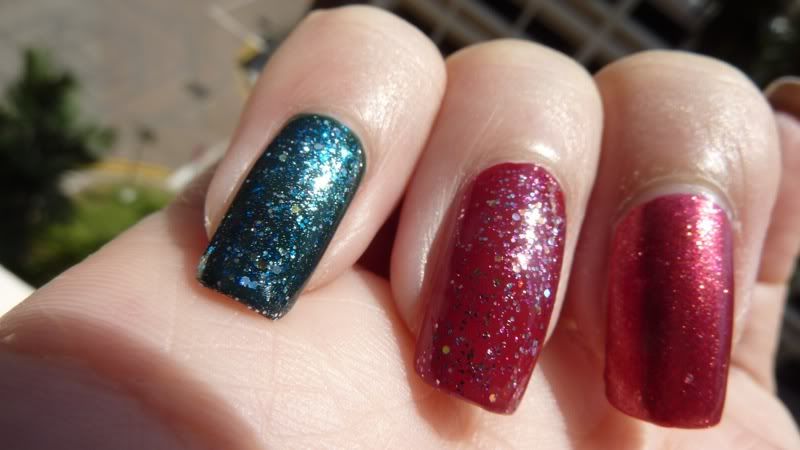 On the left is a green creme layered with BL019.
Beside it is a finger in a red creme layered with PK021.
The last finger here is in SpaRitual Break of Dawn.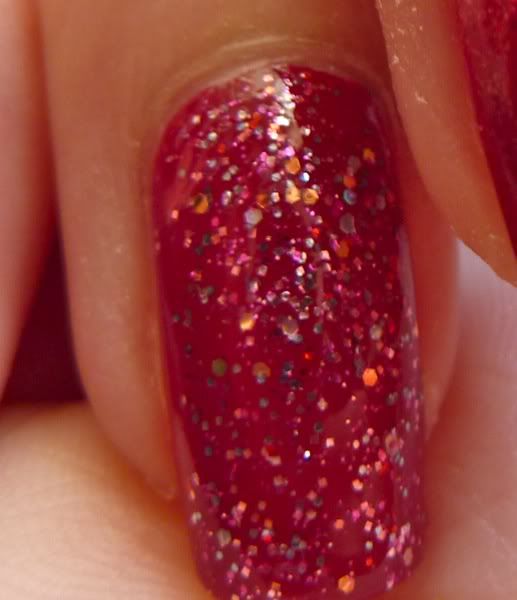 This is PK021 upclose. It has silver, pink, blue and hexagon glitter all in different sizes suspended in a magenta pink jelly base. One coat is great to layer over any polish for more pizzazz. :)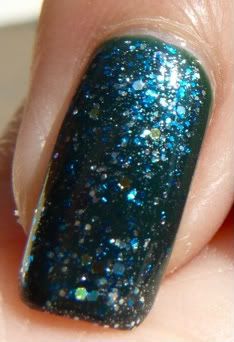 This is one coat of BL019 over a dark green creme. It has various sizes of blue, silver hexagon and hold glitter suspended in a blue base. A base much like the colour of OPI Absolutely Alice blue.
Which one do you prefer?
I love both as much, they are pretty special glitters and their jellyish base makes for good building up and also allow the glitter to have more depth on my nails :)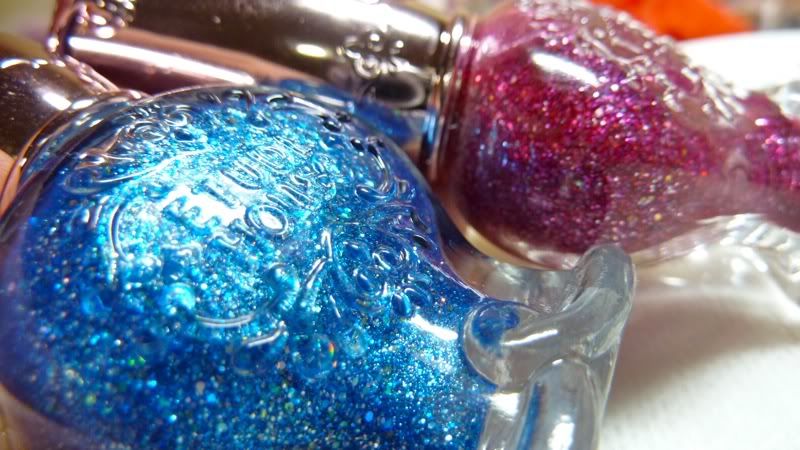 Look at the blue...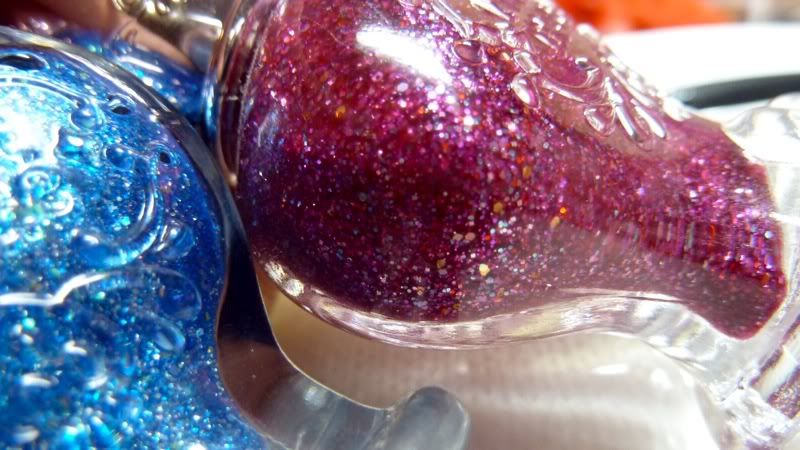 And the pink...
Please click to enlarge the view. They are gorgeoussss.... :)