Today I am writing about this gorgeous mossy green Optical Illusion. It is not a new colour from SpaRitual but this is also the first one I got from the brand. I bought this over eBay :)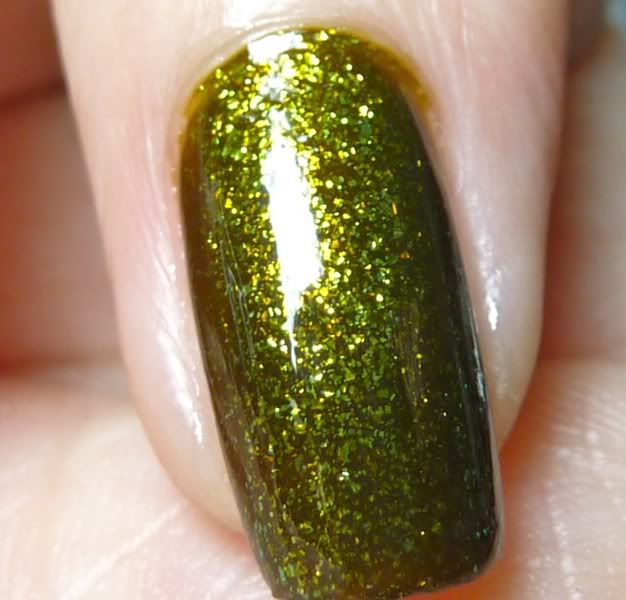 Pardon the lousy cleaning up skill :P I love the brush that comes with it, makes painting very easy. It is small, like the Orly's brush but not too soft such that it runs all over the nail. The polish has good consistency isnt too runny either.
This swatch took me 3 coats to build up beautifully for more intense shimmer over the olive mossy almost translucent base. I topped it off with SpaRitual Top Coat. (Will talk about the topcoat in a later post, been having some trouble with bubbles the first time I used it.)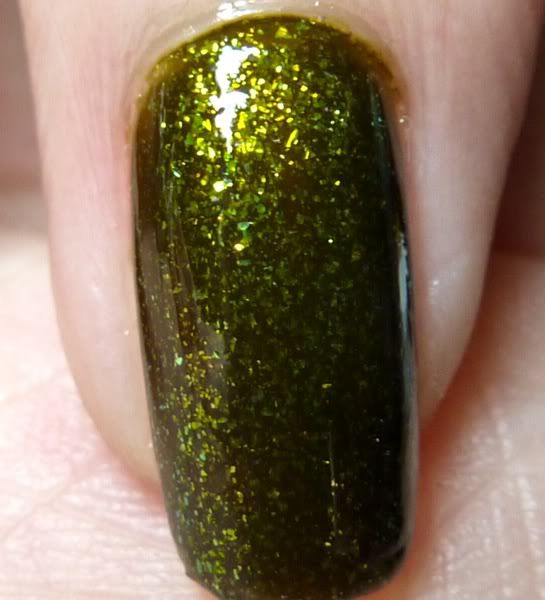 On the bottom left of the nail you can see a tad blue shimmer coming from the glimmering green flakes. It is much more pronounced in the round glass bottle for sure. I have relatively curved nails and this is on my pinky. I love this colour very much!
You might also know that Orly has a dupe of this. The name of the polish is "It's Not Rocket Science". I also own this as well. I never get sick of such colours! :D
Yes, if you are interested to get a bottle of SpaRitual lacquer, do email me at squovalicious@hotmail.com and I will assist you further. Thank you!
I bought this product on my own and it was pre-loved :)
To see my other posts on SpaRitual, click on the link to the left!