Went out shopping with my sister today. Went past Chanel and Paul & Joe's counters and decided to do a quick and dirty swatch of the lacquers that caught my eye online :)
Swatched on my sister's hand as I just did my manicure yesterday :P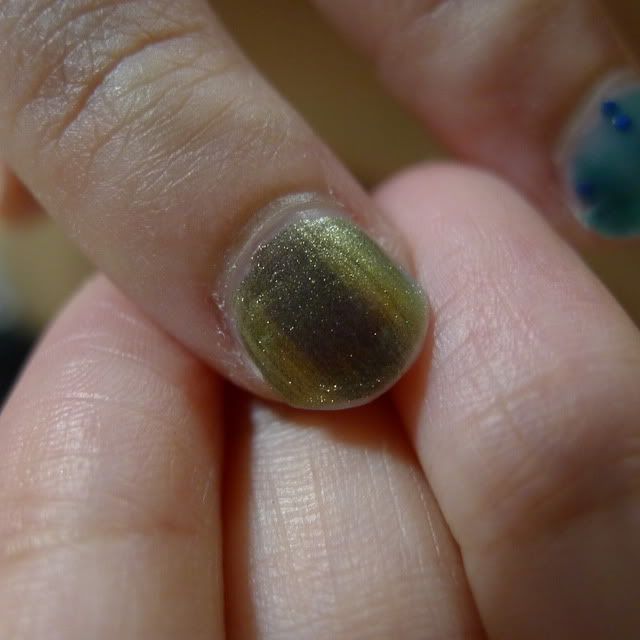 Chanel Peridot - Green, gold, teal multichrome polish
Fall Collection 2011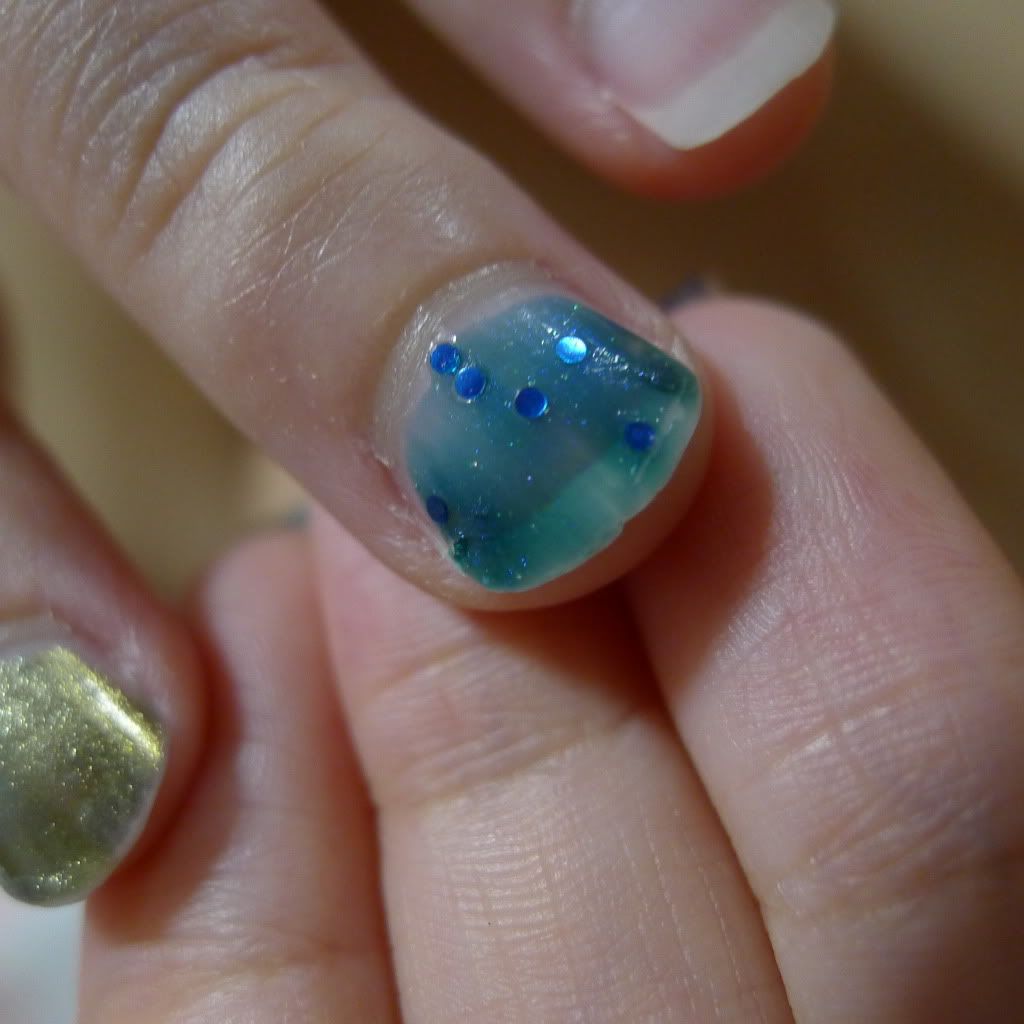 Paul & Joe - Mediterranean
Summer Collection 2011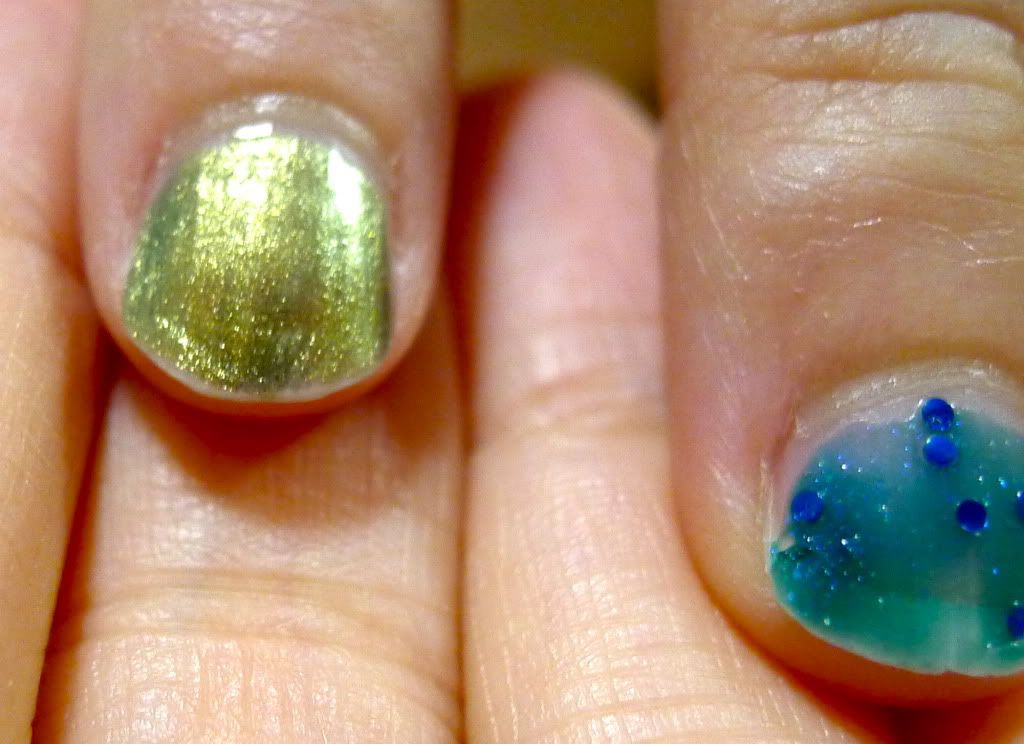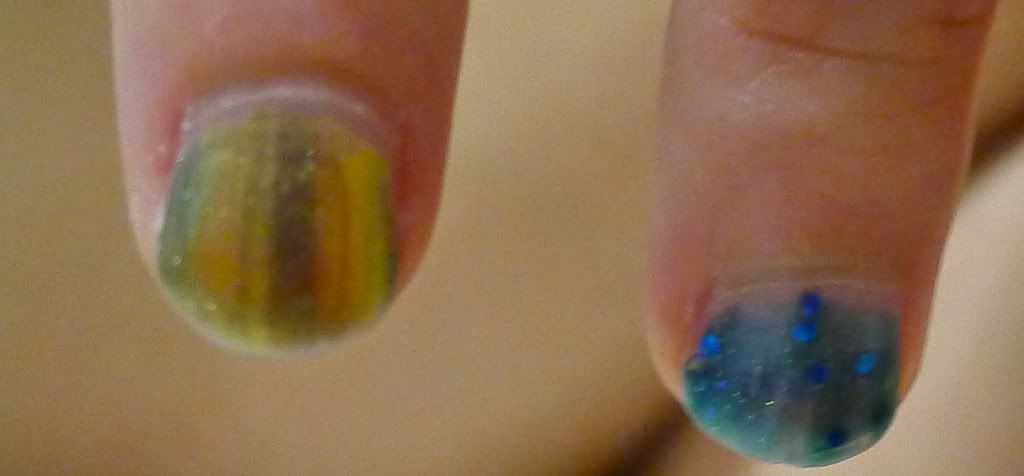 The duochrome shows better under low light. The sparkles in the P&J polish is also very beautiful, it is golden in colour and makes the blue jelly base more striking. The blue round glitter is also very beautiful, mimicking the deep blue sea during summertime!
However, I have my heart with OPI's Swimsuit... Nailed It! under the Miss Universe Collection 2011 :)
P&J is sheer and needs at least 2 coats for full coverage.
Removal is good with pure acetone. No sweat there!
Peridot: I found the formula a tad thick and shows ridges very well. It is a very sparkly metallic colour that is unique. However, it does not call out to me so much due to the price tag :P and that I thought it might clash with my skintone (Asian) too much :P *phew*
Chanel Fall Collection is in stores now! *Singapore.