I bought this colour off VIBE on the 40% off rack :D Really pleased with myself cuz it is a bargain!
In the bottle this old collection China Glaze colour is a shimmery, glass flecked cherry red.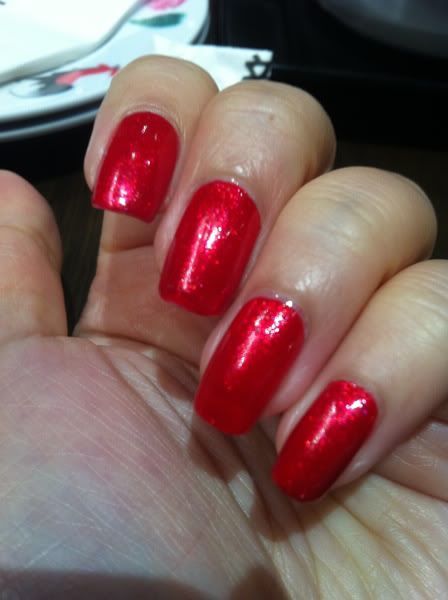 This is taken off iPhone 4. It is very luminous, a happy colour. Application took me 2 - 3 coats, and if you see closer, there is a visible nail line.
Not that it bothers me because it is a carnivalesque colour!!
Same polish, but taken with my camera and it looks less cherry red here.
It is not the kind of red that complements my skin tone I suppose but I dont hate it either :)
I think this will look good as a base for some nail art. Sadly, I cant do Konad for nuts! Tips, anyone? :D