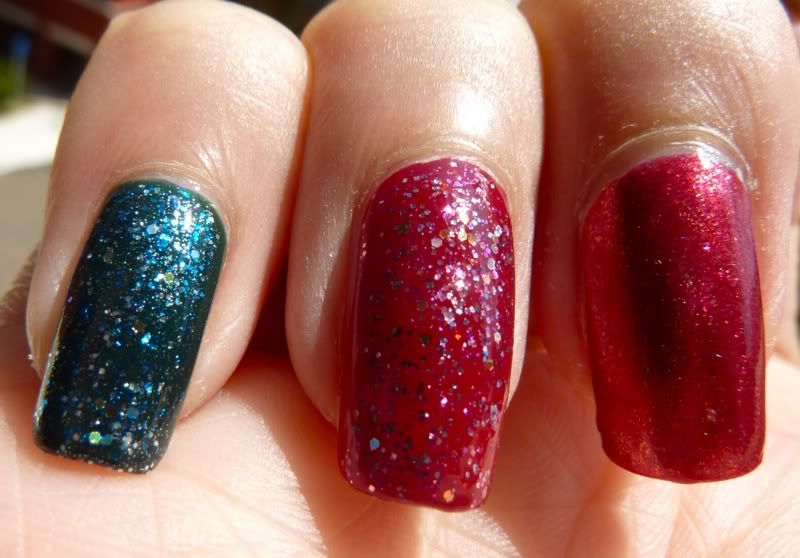 One of them is Break of Dawn while the other two fingers have a SpaRitual base colour with Etude House glitters layered over.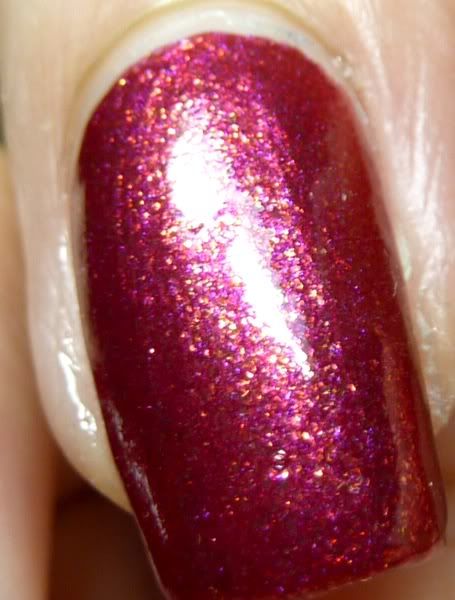 This is a close up shot of the shimmer Break of Dawn in SpaRitual's TWINKLE collection for the Fall holidays this year.
I see gold, purple, red, pink, orange...
It is indeed very sparkly under the sun and absolutely gorgeous. I havent been able to find any lacquer as close to this. What is more, this is completey vegan so the shimmer particles are made from mica rather than from animal derived sources :)
This is the pre-cleanup photo :P
I only have this shade for swatching from TWINKLE so far. Am planning to get more!
Which ones would you like to see up close like this?
I will post about the other two finger swatches next!